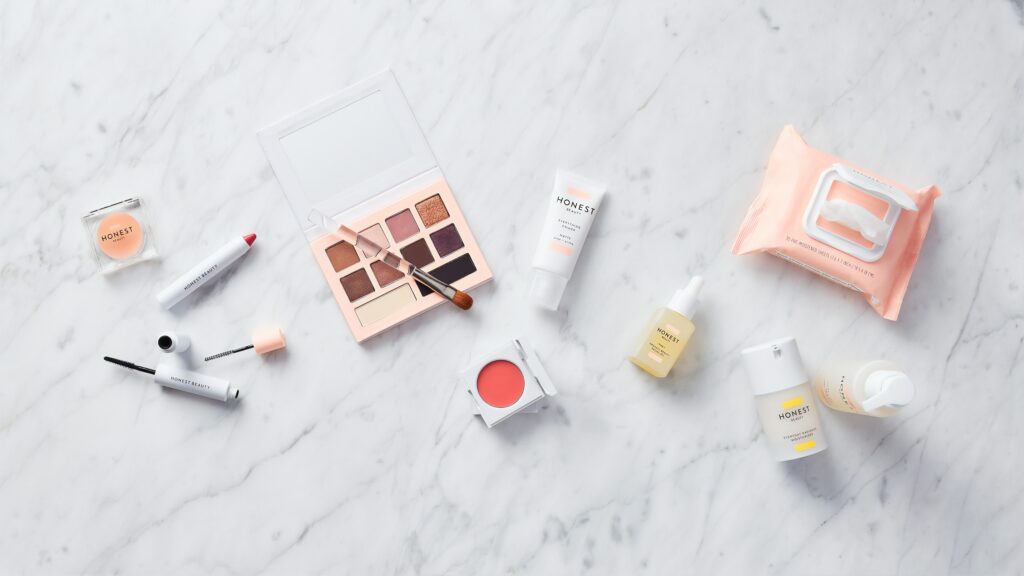 Do we really need to be applying 767 different makeup products to our face each morning? Does this actually make us look better? Or are we just emphasising fine lines, creases and pores? I believe the no-makeup makeup look is the way forward and I will show you why. Including a list of products to help you personally perfect this look.
I don't know about you but I am so tired of applying endless amounts of makeup to my face. It's time-consuming, can often be aging and is just not necessary. In addition, there is something so youthful and fresh about a minimal makeup look, and I can do with all the help I can get when it comes to a more 'youthful' look.
I have somewhat perfected my skincare routine. This being the base of any makeup look. Once completed each morning my skin looks healthy and glowy. If you would like to see my routine you can find it here. However as I have gotten older, the more makeup I apply the worse I seem to look. Heavy foundations seem to feel cakey. Long-lasting concealers emphasise the fine lines under my eyes. In addition, that glow I got from my skincare is invisible under makeup.
Therefore, the no-makeup, makeup look is more about using certain products only where they are needed. Apply a little at a time and build slowly. It is definitely a less is more approach. Below are my current favorite makeup products to achieve the no-makeup, makeup look.
Clinique ID BB gel.
I like Clinique. Clinique is like that dependable guy you can rely on. It's not going to blow your socks off but it will always be there for you when you need it.
However, this new BB gel comes very close to the blow your socks off kinda guy.
For those not familiar with Clinique ID, it is basically a customisable moisturiser. You pick the moisturiser first, then pick your ad-on. Anything from anti-aging to uneven skin tone. This then slots into your moisturiser giving you your own personal skincare.
Now for the clever part.
The BB gel version also includes 'Transforming tint release technology'. It comes out of the tube grey which can be a little off-putting. However, once you start gently rubbing it into the skin it becomes a tint that seems to match perfectly to any skin tone. It really is magic.
You will not get full coverage with this. It just evens out the skin tone and makes your skin look better. In addition, providing some hydration and skin benefits too.
Grab yours here.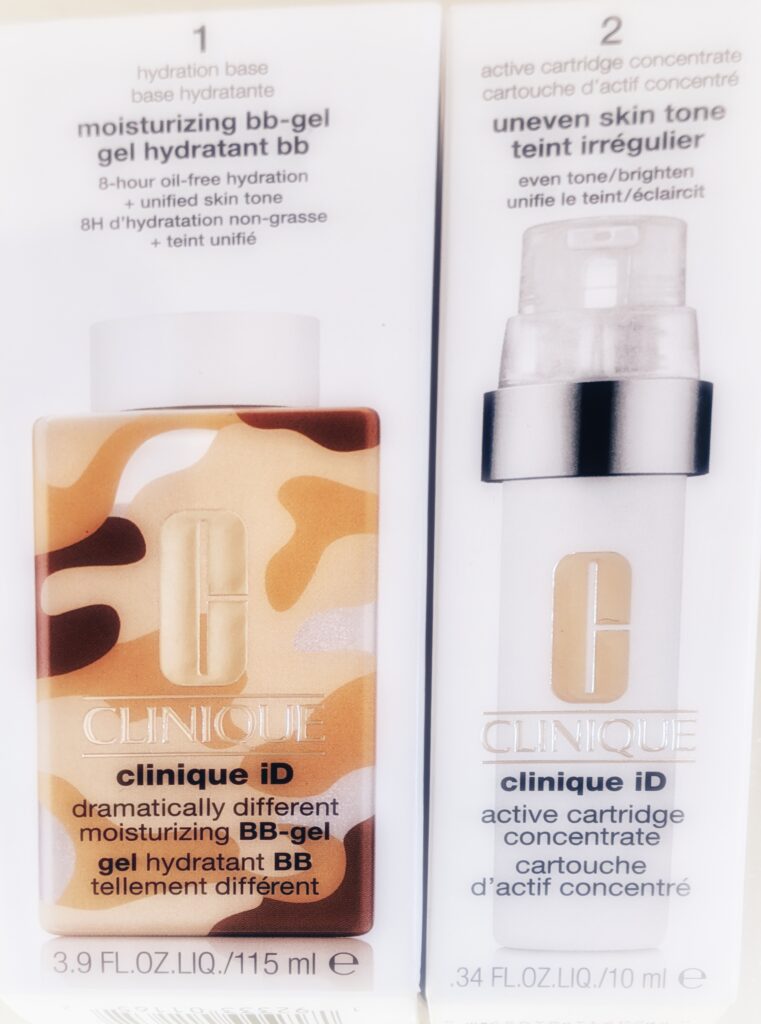 Concealer.
I tend to use a selection of concealers as I am yet to find one that brightens and conceals under the eyes but also provides enough coverage for spots, pigmentation and old scars. (If anyone has found this Holy Grail product please let me know in the comments below!)
I do not get anywhere near as much sleep as I would like. Therefore the bags under my eyes can be quite disturbing. In other words, under-eye concealer is a must for my no-makeup, makeup routine!
My bag fighting weapon of choice is the Laura Mercier ultra-long wear concealer which you can get here.
It's super light and brightening. It provides great coverage. It lasts all day and does not settle into fine lines. I cannot rave about it enough!
In addition, for any spots or discoloration, I have been using the new Erborian BB crayon which you can get here. Again this is light but a bit thicker than the Laura Mercier. I love Erborian products in general and would definitely recommend trying them out for yourself.
The key with your concealer is to blend. Then blend some more. And blend again. So that it just looks like part of your skin whilst still providing you with some coverage where needed.
I suggest using your fingers as your own body heat will help blend and melt the concealer into your skin.
Bronzer & Blusher.
Especially in Spring and Summer, a bronzer would always be the next step in my 'the no-makeup, makeup look'.
I wear SPF religiously so very rarely get any form of 'tan' on my face. I need a bronzer to add a bit of color back to my skin. In addition, when I am slightly bronzed I always feel like i just look healthy.
After that, adding a pop of color with some blusher, again gives you a brighter, healthier complexion.
Always use a cream product over a powder for the no-makeup, makeup look. It is easier to blend and gives a much more natural finish.
My blusher of choice would hands-down be the cloud paint from Glossier which you can get here.
Similarly, my all-time favorite bronzer is the Buriti bronzer from RMS which you can grab here.
Both are beautiful, glowy, buildable products that are absolute staples in my makeup bag.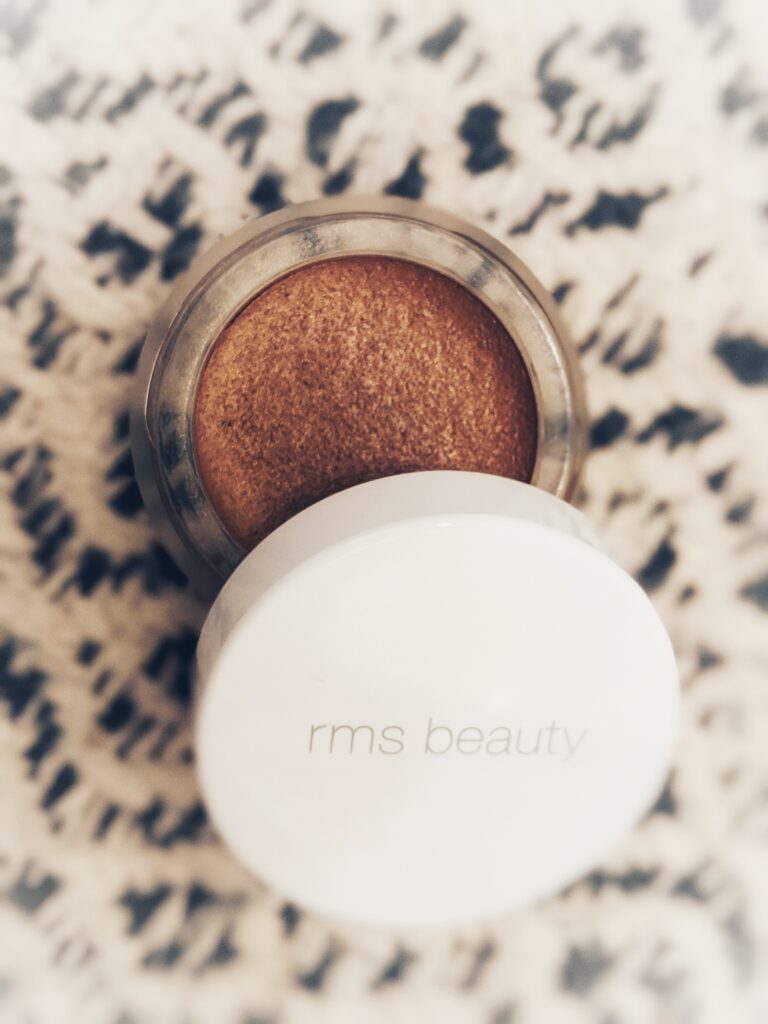 Highlighter.
Now before you laugh, I do not mean the crazy strobe effect highlighter that can be seen from outer space. I never bought into that trend thank god.
However, a subtle dab of highlight is definitely your friend.
It gives you the capability to add a little bit of a healthy glow.
Tap a little on the high points of your face to emphasise that bone structure.
I would absolutely recommend the Glossier haloscope in clear which you can get here. It gives such a pretty and natural effect.
Eyebrows.
Some of the luckier people may be able to skip this step. Unfortunately, I lived my teenage years through the 90's. Where minuscule eyebrows were all the rage.
Top tip – once you have plucked those bad boys repeatedly they DO NOT grow back. I do not care what you have been told. So learn from my own baldness and save yourselves! Step away from the tweezers.
However, if you are not lucky in the brow department, I have found a miracle.
Soap brows.
Yes, soap. You may be rolling your eyes but I promise you. Once you have tried it you will never look back.
I have a kit from Revolution which you can get here. Similarly, you can just use any soap and a spoolie. The kit for me just makes it a bit more convenient and hygienic.
You just wet your spoolie a little, rub in some soap and then brush upwards through your brows. It helps hold all the brows in place and makes your sparse brows look so much fuller.
If you would like to learn why soap brows can make such a huge difference you can read my makeup tricks to help you look younger post here.
After that, I use a brow pencil to fill in any bald patches. My favorite being this one. From Laura Mercier.
Remember, less is more. Only use the brow pencil where you absolutely need it. Brush through the brows to blend it all in.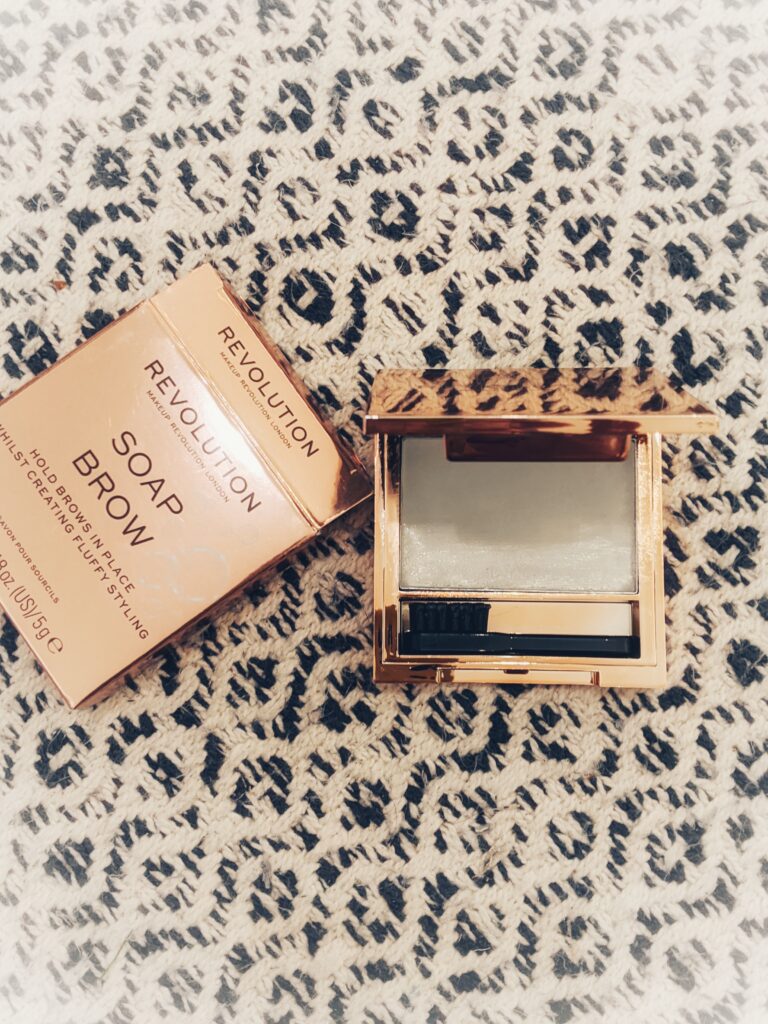 Mascara.
A no brainer.
A quick slick of mascara through the lashes to open up your eyes and make you look more awake.
We all have our own favorites. Mine being this one. From Beauty Pie.
LIPS.
Finally, finishing off the no-makeup, makeup look with a wash of color over the lips.
Something quite natural works best.
I am obsessed with the Victoria Beckham lip tint which you can get here.
It is a serum lip tint hybrid that adds a bit of color whilst moisturising and taking care of your lips all at the same time.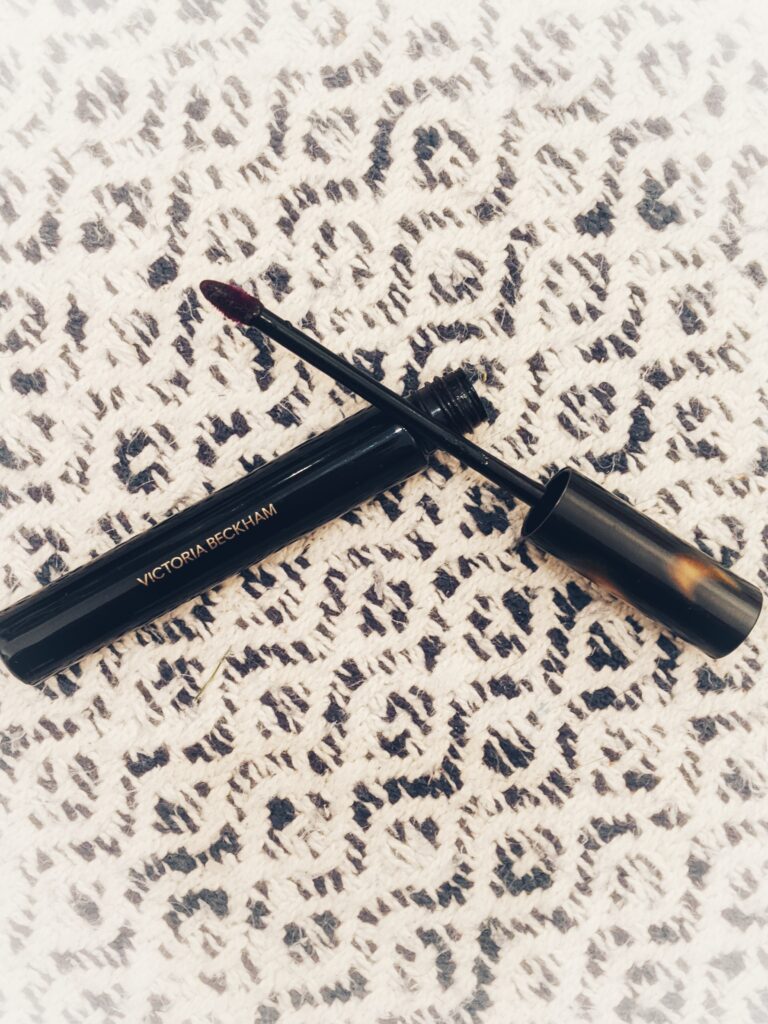 In Conclusion.
I know this may seem like quite a lot of work to achieve the no-makeup, makeup look, however, the above steps take me no more than 5 minutes each morning.
You can customise, adding or removing the steps you personally cannot live without.
Just remember less is more. Start off light and build. In addition, blend, blend, then blend some more.
I hope this was useful. I would love to hear your thoughts in the comments below.
In addition, please sign up for my newsletter. You will receive it just once a week, on a Friday. It will include a summary of my latest posts. That is all. I do not spam. I am too tired!
Or follow me on Pinterest. I upload regularly. It is basically my skincare and makeup list list.