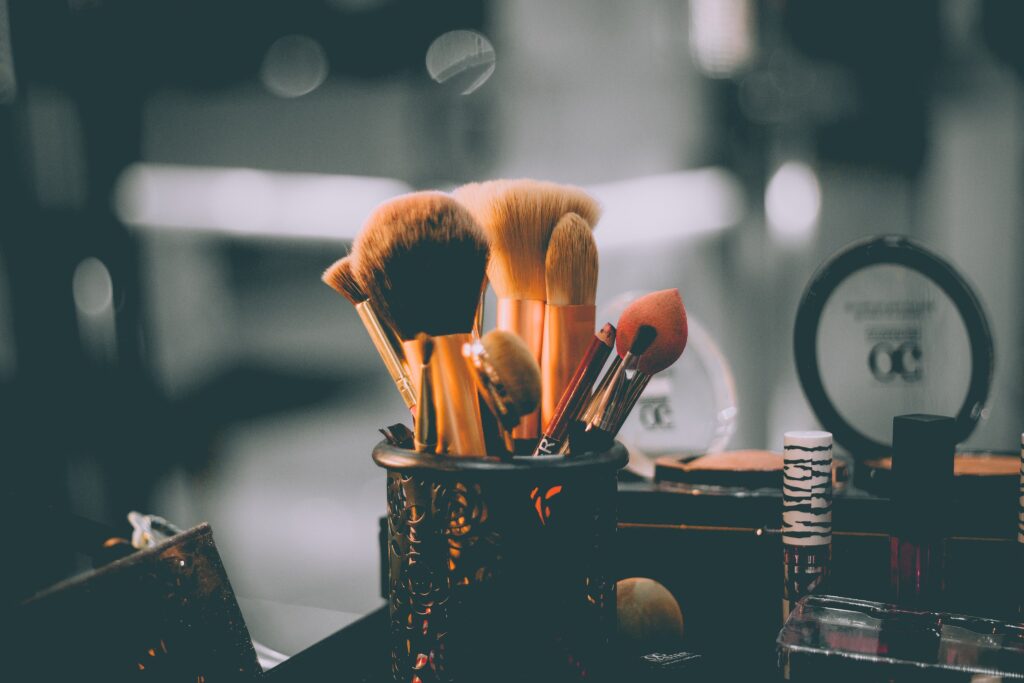 Do you find that as you get older, the more makeup you use, the older you seem to look? Me too. However, there are simple things you can do that will not only stop you from looking older but can actually help to make you look younger. Continue reading for all my tips and makeup tricks to help you look younger.
As we age our skin becomes very different. In addition to the fine lines that start to appear. We may be left with old acne scars, pigmentation or discoloration, and a more tired complexion.
This is due to a whole host of things including sun damage, hormones, lack of sleep or stress.
It can be quite frustrating and time-consuming. More often than not, we increase the amount of makeup we wear to try and improve all of our concerns. However, this can often make things worse.
So how can we, the aging beauties, improve our makeup look and actually enhance what we have already got?
Here are my makeup tips to help you look younger……..
Skincare.
I know, I know, I am preaching about skincare again!
However, it is so important! It makes such a difference to your complexion and creates the perfect base for makeup.
If you need any help with your own skincare routine I have some useful tips here.
If you get your skincare routine right, it has the ability to make you look healthier, fresher and more youthful.
Vitamin C can brighten, Retinol can reduce fine lines. Hyaluronic acid can hydrate and plump. (My personal skincare routine is here.)
The perfect start to my makeup tips to help you look younger.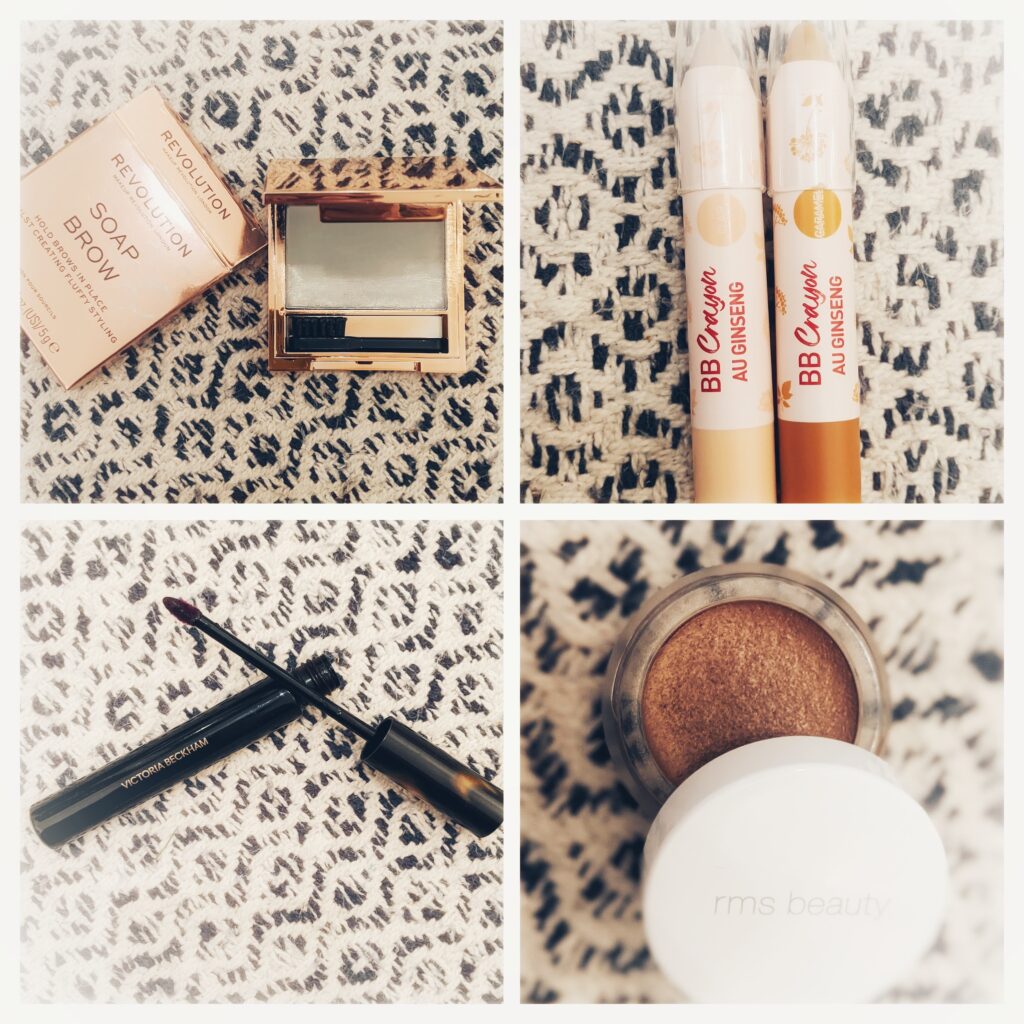 Foundation.
Choosing the right foundation is crucial.
You want to pick one that has a light and buildable coverage. Preferably with a glowy/dewy finish.
Avoid anything long wear and Matte. These formulas tend to settle in fine lines and can often look dull on more mature skin types.
My personal favorite is this one.
The most important point is, only use the foundation where you need it. Apply it in very fine layers and build in the areas you need more coverage. This way you will avoid a 'cakey' look and have less chance of emphasising fine lines.
Concealer.
Again, only use where it is needed.
For the under-eye area choose a concealer that contains brightening or light-reflecting pigments. This gives the illusion of a brighter more 'awake' look.
My top pick is this one.
For blemishes or pigmentation try this trick by Lisa Eldridge. It gives you the coverage without adding unnecessary layers that will settle into lines.
Brows.
Who knew that those hairy things above our eyes hold the key to making us look years younger?
The shape of your eyebrows done right can actually give you a facelift. I would advise going to an HD brows specialist who will create the perfect shape for you. In addition, this process can quite literally shave years off how you look.
After that, practice soap brows.
Soap brows is a way of styling your brows. You get a spoolie brush, wet a little and rub in some soap.
Then brush the brow hairs up with the spoolie. The soap will dry invisibly and hold all your individual brow hairs in place.
This process really opens up the eyes, makes your eyebrows look fuller and creates a more youthful look.
I highly recommend you try this!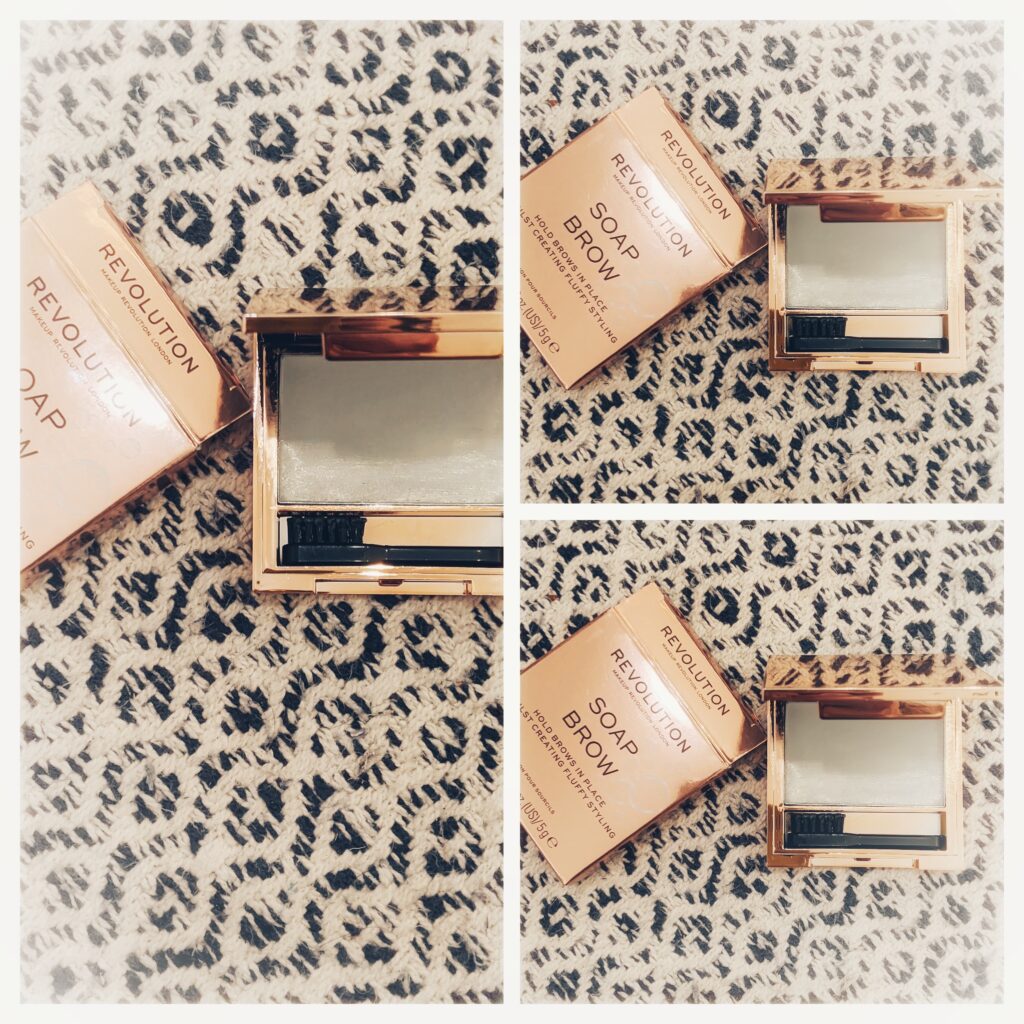 Use cream over powder.
One of the best makeup tricks to help you look younger is to step away from the powder.
A powder product is quite often aging. We want to create a fresh more youthful look as we age and a cream product is a far superior option.
I recommend cream blush, cream bronzer, and cream eyeshadow. Again with a more dewy finish.
I often use my cream bronzer as an eyeshadow too and it works really well.
My absolute favorite cream bronzer is the Burti Bronzer by RMS.
RMS is a beautiful natural brand that is kind to the skin yet provides amazing performance and pigmentation. This particular bronzer blends seamlessly into the skin and has a slightly iridescent finish.
Similarly, the cloud paint blushers by Glossier are another beautiful cream formula. They blend beautifully and have just the right amount of pigmentation. (They also work great dabbed onto the lips too)
In Conclusion.
I hope my makeup tricks to help you look younger have given you some ideas.
To round up, shape those brows, avoid powder and opt for more dewy products.
If you would like to have a look at my no-makeup, makeup look which incorporates a lot of these tricks you can see my post here.
In addition, please sign up for my newsletter. You will receive it just once a week, on a Friday. It will include a summary of my latest posts. That is all. I do not spam. I am too tired!
Or, failing that, come say hello on Pinterest.