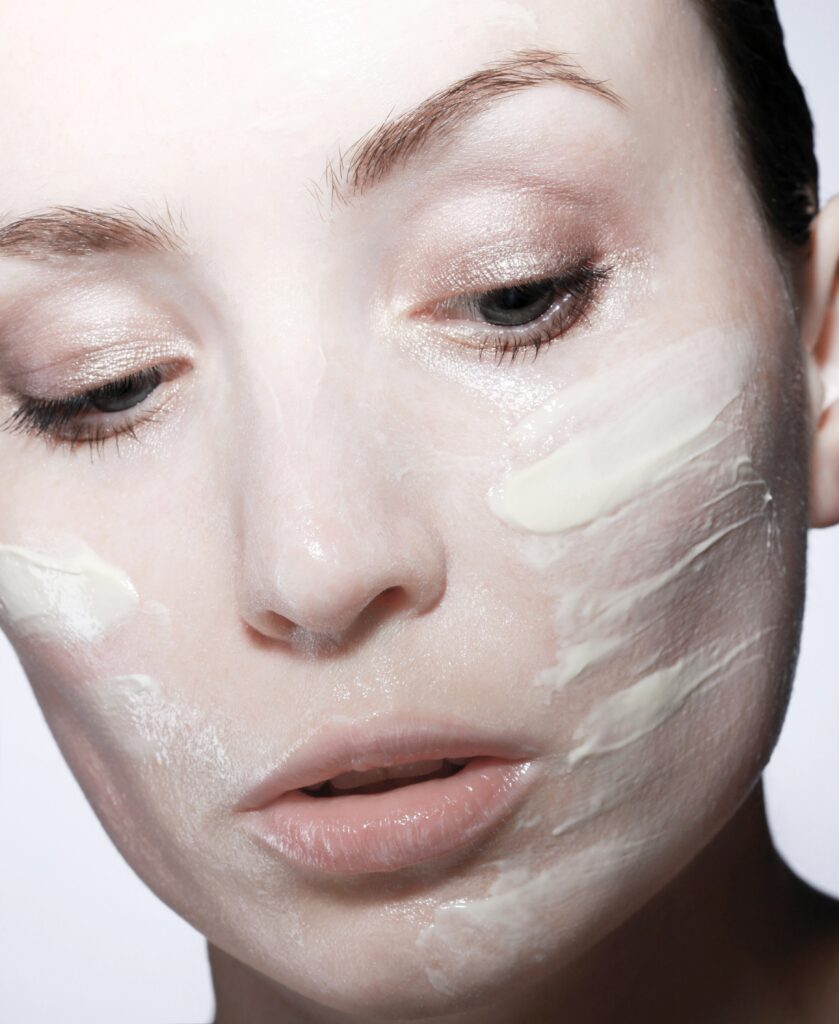 Do we really need an 842 step skincare regime? I am too tired and way too busy to commit to such an extreme. Regardless, I can confidently say "No we absolutely do not need it." Let me show you how to streamline your skincare routine.
There are so many options and potions now. All promising eternal youth or magical acne treatments. In addition, the ones that promise the 'lit from within' glow or the ones promising even skin tone and the removal of dark spots and pigmentation. It would literally take me all day if I listed every single promise.
And yet, do the majority of these products deliver? Not really!
Therefore please do not waste your precious time or hard-earned money. Simply follow the list below which provides you with everything you do actually need and explains how to streamline your skincare routine.
Cleanser.
You absolutely have to wash your face. This is non-negotiable. This does not mean, swipe a baby wipe over your face quickly before you fall into bed. You need to remove all traces of make-up and any other build-up currently residing on your face. If you do not, all the leftover makeup and grime will settle in your pores overnight contributing to a fresh new breakout. (Ok lecture over!)
When choosing a cleanser, pick something mild that won't strip your face. If you have oily spot prone skin, find a cleanser that contains salicylic acid. This will give you a mild exfoliation. If you have dry skin, pick a cleanser that contains hyaluronic acid. Which is a fantastic ingredient for hydration.
Serum.
Once your face is squeaky clean, your next step is to apply a serum. A serum is where you spend your cash. They contain the highest concentration of ingredients and therefore play a very important role in your routine. Pick a serum that is going to Target your own personal concerns. Don't pick one based on marketing claims, advertisements or media. Everyone's skin is different and just because it works for someone else does not mean it will work for you.
Some of your options are:
Hyaluronic acid-based serum: These provide a concentrated amount for a hydration boost. Hyaluronic acid can plump the skin which makes fine lines less visible.
Vitamin C: A great serum to use in the morning. Vitamin C brightens the skin and acts as an antioxidant that will protect your skin throughout the day from environmental aggressors. A friend of mine has written a great post on antioxidants and how they can help in your skincare routine. Have a gander here.
Retinol: If like me you are noticing the signs of aging (god damn it!) Retinol is the serum for you. It is one of the only two ingredients that has been proven to actually be anti-aging. Make sure you use SPF during the day when using retinol as it can make your skin more susceptible to damaging UV rays.
Niacinamide: A great choice if you suffer from breakouts. Niacinamide is an anti-inflammatory (amongst other things). Therefore perfect for reducing any swelling and can improve skin texture over time.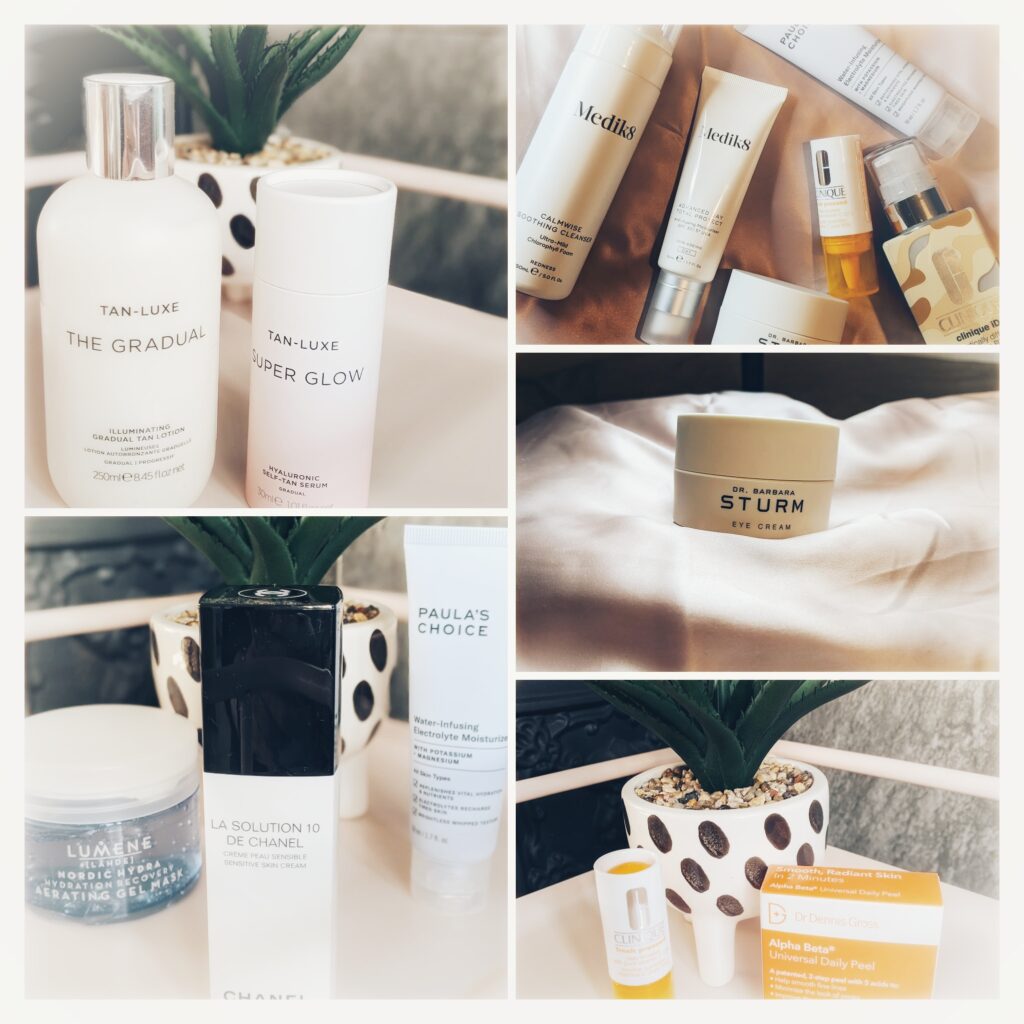 Moisturiser.
You do not need an expensive moisturiser. You are getting all the goodness from your serum. Your moisturiser is used as a barrier. It protects all that goodness you just added, with your serum, from the outside world. It is basically your serums shield.
If you have dry skin look for a moisturiser that is emollient and rich. If you have oily/combination skin, you want a moisturiser with a more light-weight texture.
SPF.
I cannot emphasise how important this step is.
Whether you use retinol or not, you must always use an SPF. Not only does it protect you from skin cancer! In addition, it slows down the aging process on your face considerably.
There are some great options on the market now that melt seamlessly into the skin. Work well under makeup and do not leave that awful white cast.
In conclusion.
Save your money on the cleanser and moisturiser. You can get some great options for a few English pounds. Spend your money on the serum. This is the treatment and targets your own personal skin care concerns. Above all, always wear an SPF.
I hope this post provides you with knowledge on how to streamline your skincare routine. What are your thoughts? I would love to hear from you in the comments below.
If you would like to know what products I use, take a look at my skincare routine here.
If you fancy staying in touch you can sign up for my newsletter or come say hi on my Pinterest.