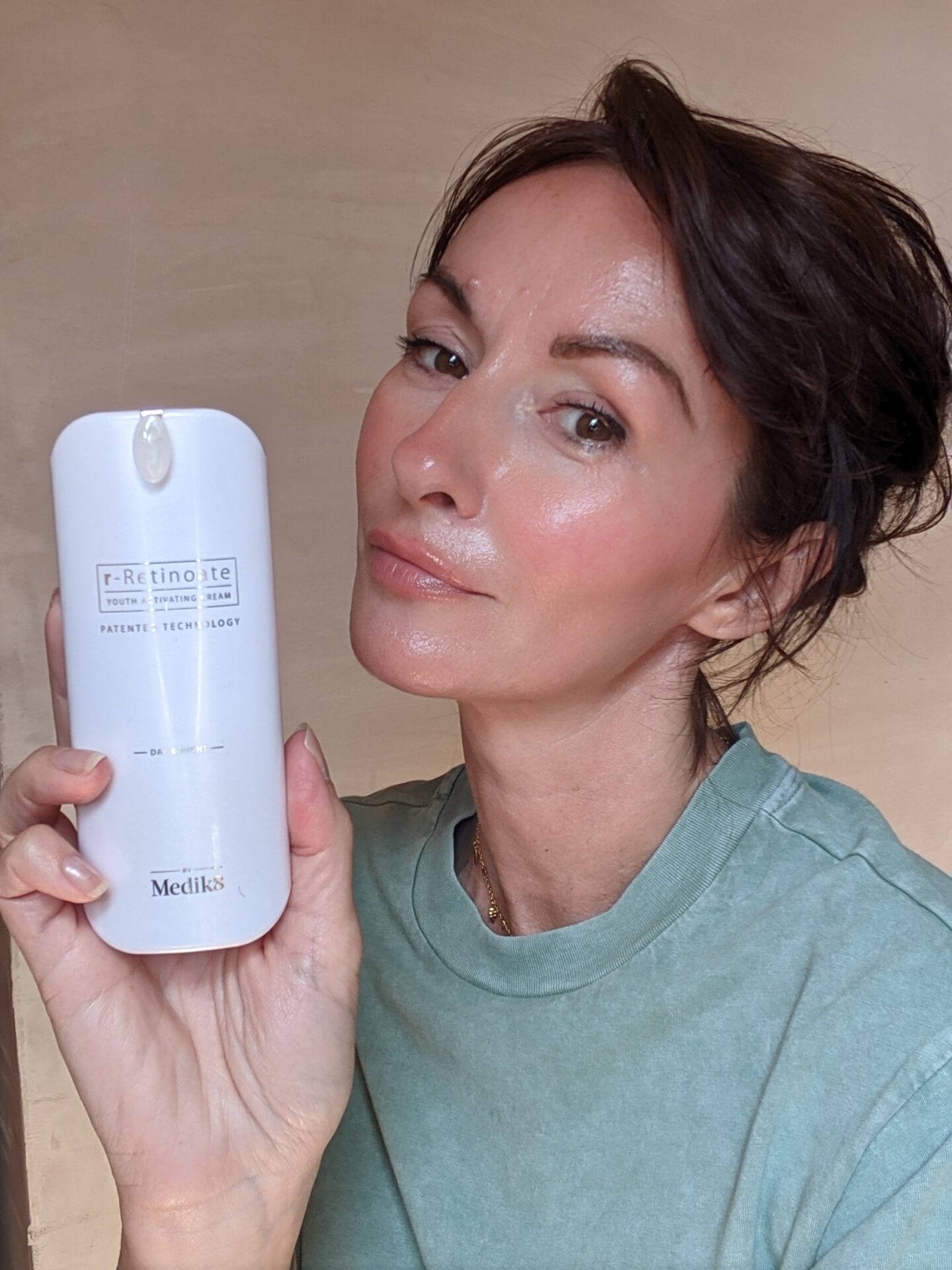 We all know by now that the retinol formulation from Medik8 is superior. In fact, the name Medik8 and the word retinol, go hand in hand. If ever you ask anyone on the planet to recommend a retinol, Medik8 will be mentioned. However, they are not just fabulous at retinol! Another bestseller from the brand is the C-Tetra. A super-potent vitamin C serum that packs a very brightening punch. So imagine taking these two fabulous, proven, anti-aging ingredients, and combining them into one exquisite formula? It's what dreams are made of guys ……….. Say hello to the new and improved r-Retinoate.
AD: Part of a paid partnership with Medik8, opinions and reviews are solely my own!
I think we have all gathered that I may be a tad obsessed with skincare. It has been my obsession, my self-care, my bank account burden, for around two decades. At first, I thought it was just my latest fad. Like the time I was seriously into neon accessories, or the time I would only wear one specific pair of boots. Many of these fads I inevitably grew out of, but my obsession with skincare has not only lasted the test of time, but it has flourished!
Whilst for as long as I can remember I have delighted in all the decadent lotions and potions, it was when I hit my 30's that I started to take my skincare routine more seriously. I needed more. Those pesky fine lines started to appear, and gravity was no longer my friend. I wasn't here to play around anymore, I needed me some serious skincare, and that my friends is how I discovered my beloved Medik8.
Medik8 is a serious skincare brand. An innovative, science-backed, performance-driven, results-focused, serious skincare brand. When I realised that my skin now needed a bit more than what my current skincare routine had to offer, and after reading about 8 gazillion positive reviews, I ordered a full routine from Medik8, and the rest is fabulous skin history.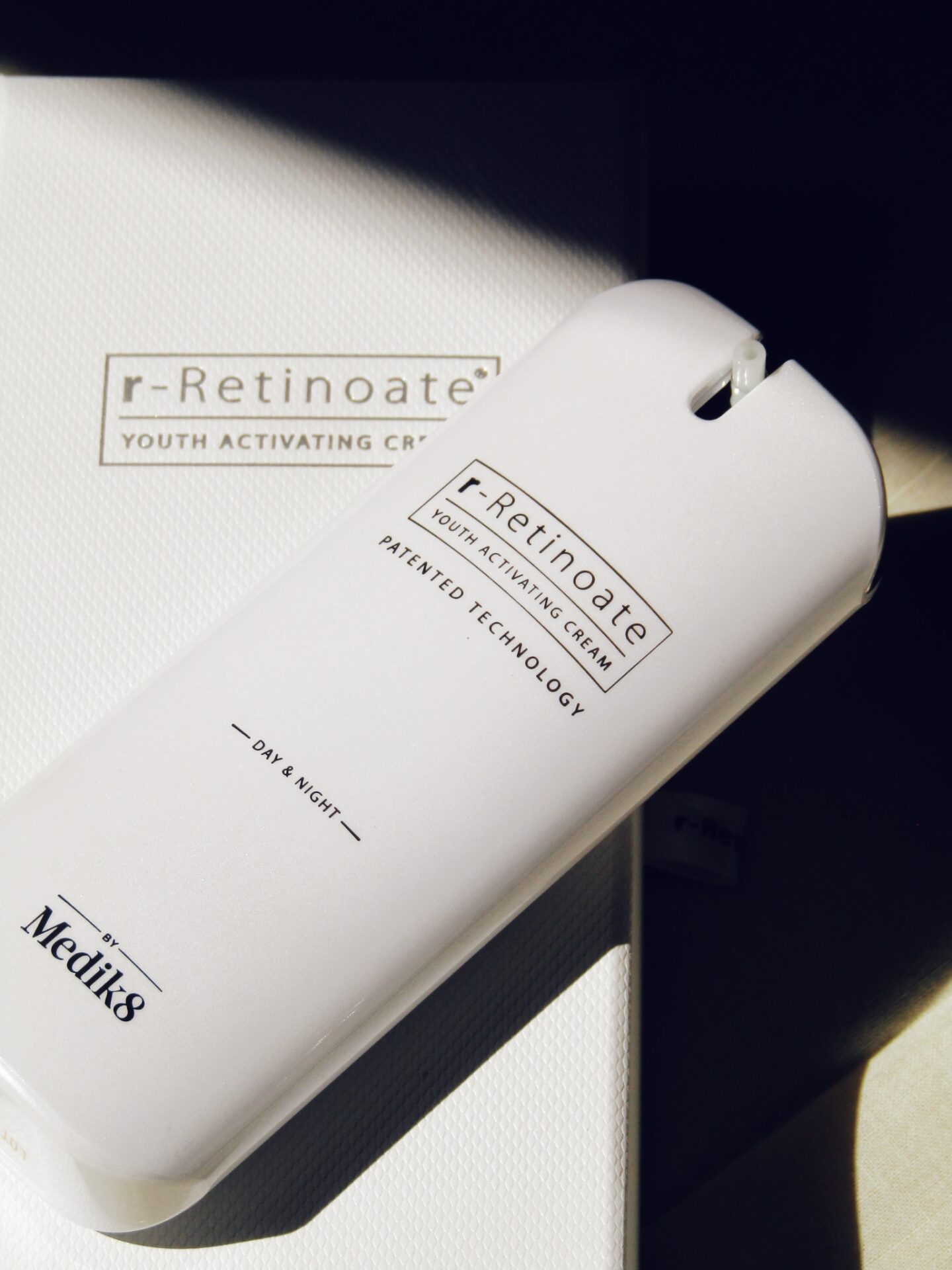 r-Retinoate Day & Night.
r-Retinoate is already a very well-loved retinol from Medik8. Featuring the fabulous retinyl-retinoate, Medik8's innovative retinol formula, this is an anti-aging powerhouse that gets to work, fast. This is due to the fact that this particular form of retinol only needs one conversion to become retinoic acid (prescription strength retinol) therefore it can easily, and effectively get cracking on giving us all a more youthful complexion, and who doesn't want that?
As if that wasn't fabulous enough, this particular serum can be used both day & night (hence the name) I think we can be a little concerned about using a retinol in the daytime due to all the scaremongering in the media, but there is absolutely nothing to be worried about. Despite what you may have heard, the only 'issue' with using a retinol formula during the daytime is that traditional retinol can 'break down' in daylight. This basically means that it just wouldn't be effective, and you may as well smear that serum in the bin. However, the r-Retinoate contains a photostable form of retinol, and therefore can be enjoyed at any time of the day! (Just always remember to wear your SPF!)
Now I am sure by now you are absolutely sold and racing to your Medik8 stockist as we speak, but just when you didn't think it could get any better, it did! The New r-Retinoate now contains the superpowers of C-Tetra, Medik8's phenomenal vitamin C. Making this serum a multi-tasking, anti-aging, one-stop-shop of fabulousness! I am practically wetting myself with excitement!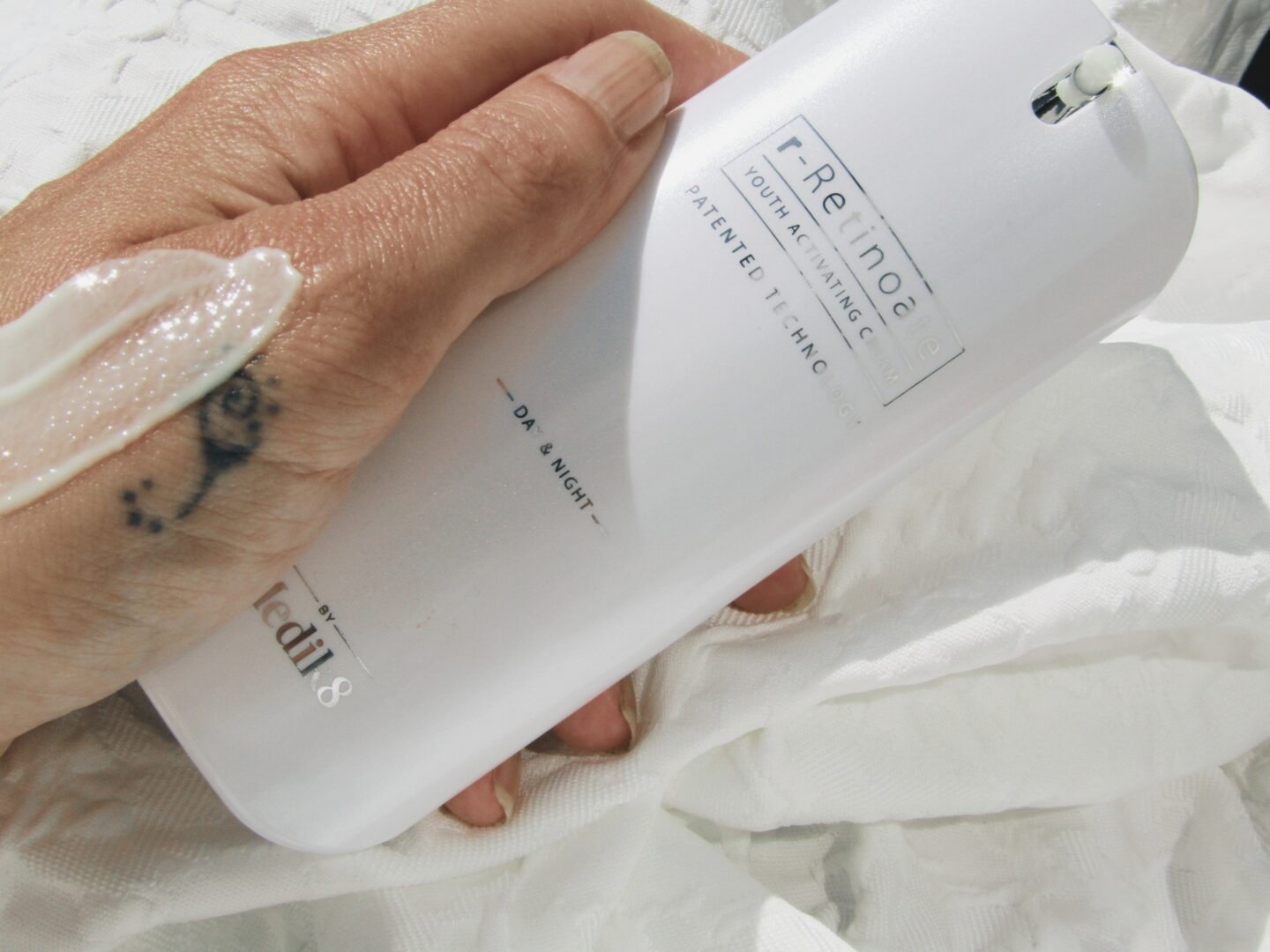 My Experience.
Now I certainly wouldn't call myself a retinol connoisseur, but I have dabbled here and there, with the Medik8 Crystal Retinol being one of my favourite formulas. So when the brand reached out and asked if I would like to work with them on the launch of the improved r-Retinoate, it was the easiest 'yes please' I have ever said.
Firstly let's talk about the packaging. It is majorly fancy, sleek, and chic. It looks rather majestic sat atop of my vanity, it's almost like the packaging knows how superior the contents are and is just sat there silently bragging about it. I was certainly intrigued.
Due to the fact that I am rather impatient, I decided to crack it open the very night I received it. The texture is creamy and luxurious, with a little going a long way. I applied after my hydrating serum, and before my moisturiser. It didn't pill and glided across my complexion with ease. I didn't experience any redness, tingling, or irritation either. So far, so good.
The following morning I was a little bit flabbergasted. My complexion looked amazing. Bright, plump, youthful, and dewy. Usually, the morning after the use of a retinol my skin will be a tad dry, but if anything, it was the complete opposite. Neither was there any redness or irritation. What is this wizardry?
I followed the 1,2,3 step rule, therefore, used the r-Retinoate once the first week, twice the second week, and then three times the third week. A process I recommend to anyone looking to incorporate a retinol into their routine. In the three weeks not once did I experience any side effects. Just a beautifully plump and glowing complexion. I can only imagine how fabulous I will look with continued use!
Conclusion.
I believe I have found 'the one'. I am 40 years old and my skin looks better now than it did 10 years ago. Whilst I cannot attribute this to the r-Retinoate solely, it has absolutely been a key player in my routine. I do not have all the time in the world. I don't want to be applying several different serums every morning or evening, and suffocating my skin. I want few multi-tasking products that perform, and provide me with noticeable results.
The Medik8 r-Retinoate does that. I have been able to cut out several steps in my routine which is not only time-saving but cost-effective too. I will continue to use this and once It's empty, I will definitely repurchase it. This is the anti-aging multitasker I have been searching for, and I cannot imagine my skincare routine without it now. Whilst the retail price for r-Retinoate is £135.00, you get a generous 50ml and I only use a pea-sized amount for each use. Plus, I no longer need to purchase several individual serums so we are actually saving money here guys!
You can grab your own bottle of magic HERE.
Whilst I could gush about the r-Retinoate all day, you are all probably tired of hearing me now, so I will leave it there for today. If you have any questions please ask away in the comments or send me a DM over on Instagram (Knackeredat40).
If you fancy reading about another favourite from Medik8, check out my review on the wonderful Sleep Glycolic HERE.