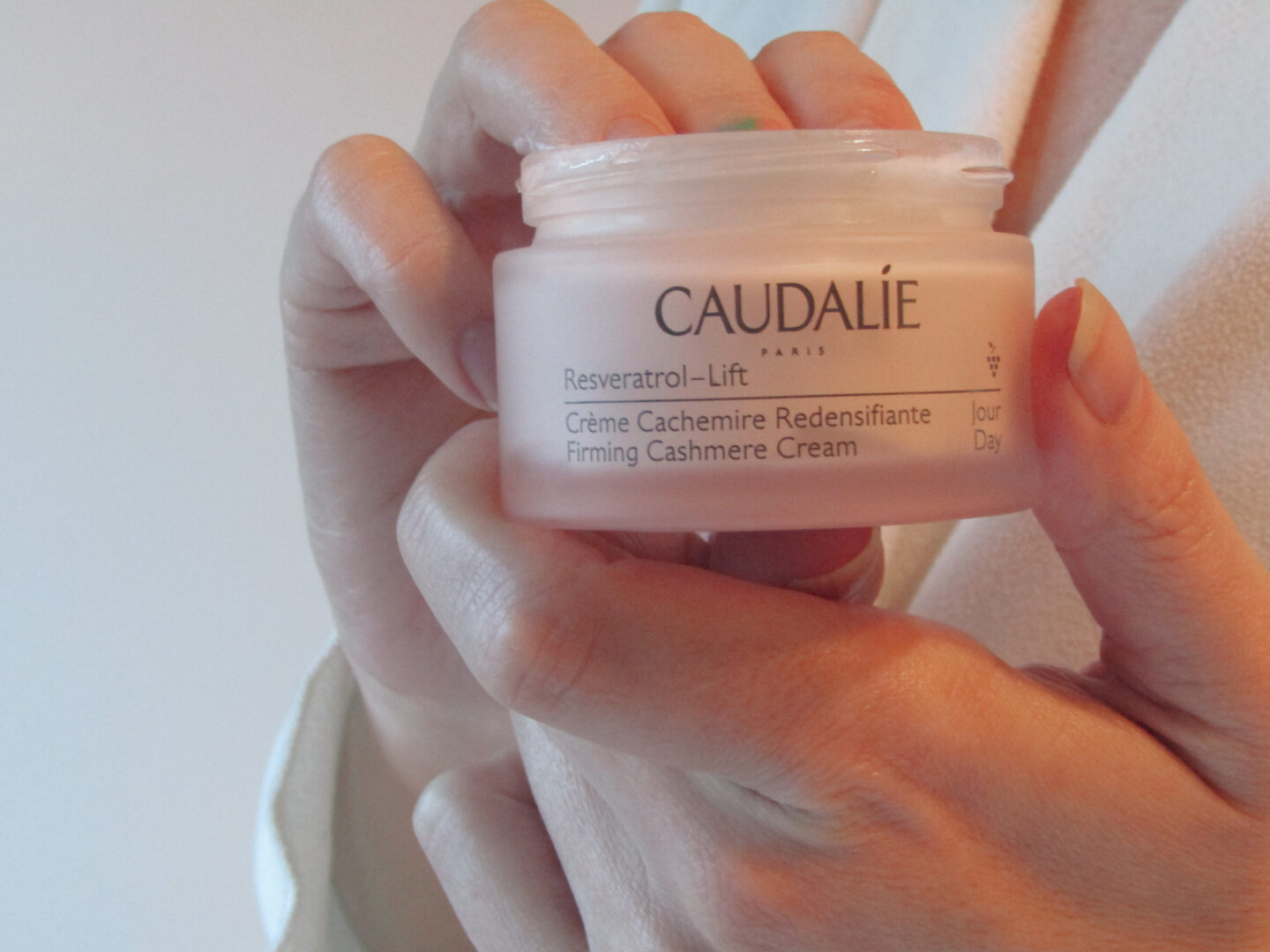 Picture me this, You are flouncing through a beautiful vineyard in the South of France. The sun is shining down on you with its welcoming, warm rays. The breeze brings with it the most subtle yet intoxicating scent. In the distance, you see a beautiful chateau, nestled between the greenery, and you feel like you may actually be in heaven ……….
This is how I imagine it feels, to wander across the Caudalie Estate.
**PR product included in this review**
Caudalie is a brand with not only beautiful products but a beautiful story too. Being a huge lover of France, it is no wonder that this brand really speaks to me.
The Caudalie chateau and vineyard can be found in the beautiful Bordeaux. What started as all vineyards do, with wine, evolved into so much more.
Mathilde and her husband Bertrand, the owners of Caudalie, encountered a rather clever professor in 1993 that suggested they were literally throwing away treasure when producing their wine. Professor Joseph Vercauteren explained that grape seeds, which are cast aside during wine production, actually hold a plethora of antioxidants. In fact, the antioxidants you find in grape seeds, are the most powerful in the world. Imagine harnessing these powerful antioxidants and creating a skincare line born from such a beautiful environment?
From here Caudalie was born, and has become a beloved skincare brand by so many. They have the ability to provide skincare products that work, in the most stunning formulas, yet at a price point that will not break the bank.
What's not to love?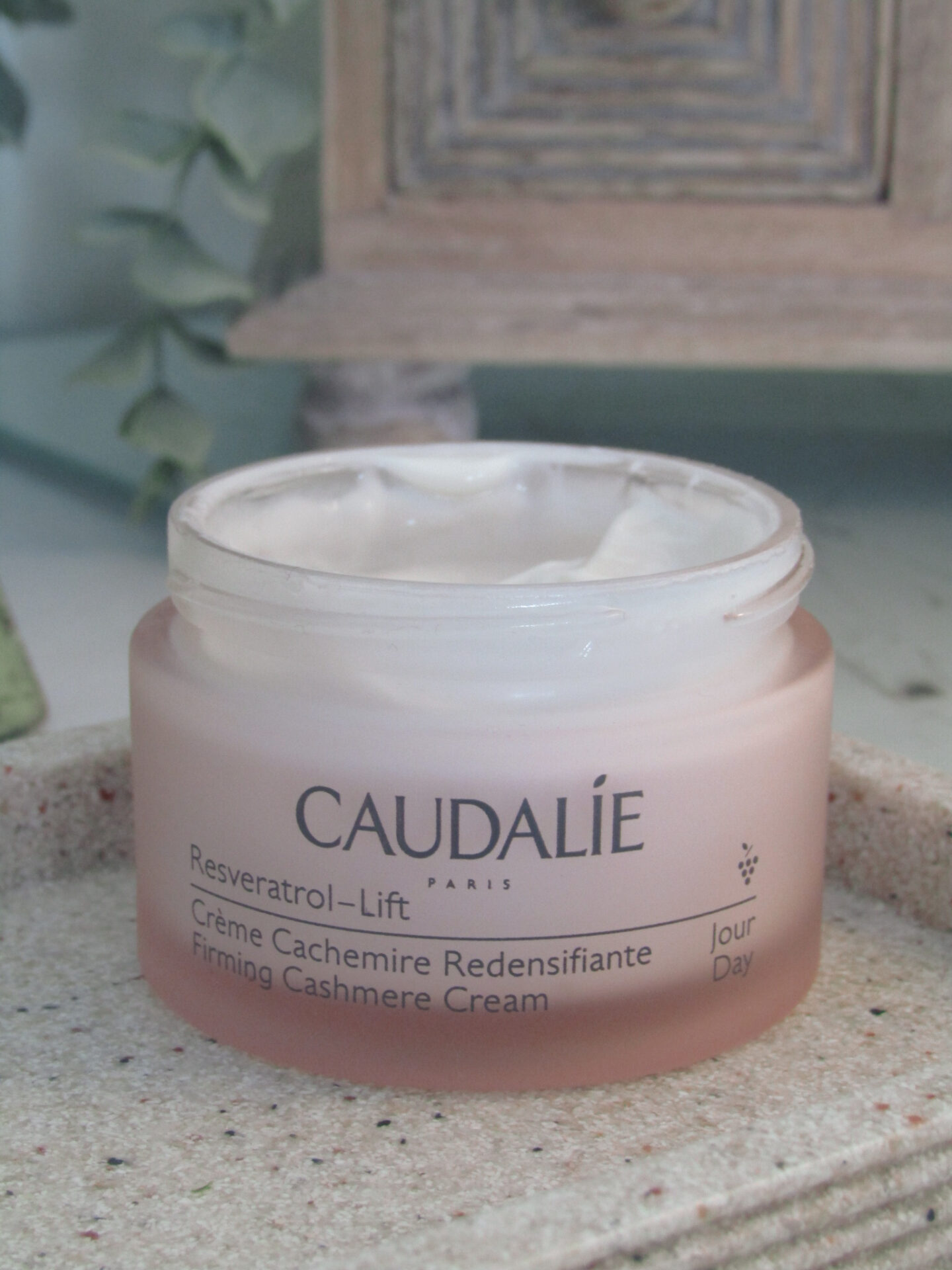 Resveratrol.
The Caudalie Resveratrol line was created in 2001 and has been very well received within the beauty industry, but what is Resveratrol, and what makes it so special?
The antioxidant Resveratrol comes from grapevines, keeping them alive for anything up to 100 years due to its regenerative properties. Clearly, this is something I would like my skin to benefit from!
Resveratrol is so much more than your average antioxidant. Whilst it does still deliver the same benefits as your usual antioxidants (protecting the skin from external factors like pollutants), it is like that annoying overachiever from school. You know the one, who always goes above and beyond? That's Resveratrol in the world of skincare ingredients. Not happy with just being your average antioxidant, in addition to the usual, it actually boosts our own natural occurring skin rejuvenating ingredients. Our skin already produces everything we need, however, as we age this production slows. Basically, Resveratrol gives our production line a kick up the backside.
Caudalie has taken the superhero ingredient Resveratrol and combined it with another overachieving skincare ingredient, Hyaluronic acid. This patent-pending formula has shown to triple the skin's natural production of Hyaluronic acid and boost the skin's natural ability to produce collagen. Which in theory should provide us with the hydrated and plump skin of our dreams.
I genuinely love what Caudalie has done with their Resveratrol formula. They have taken a different approach with this line, and rather than just focusing on giving the skin ingredients that it needs, they are targeting our own naturally occurring ingredients to basically supercharge the formula.
This all sounds absolutely wonderful and whilst the research definitely looks promising (and believe me, there is a lot of research backing up these studies), does the formula actually perform in real life?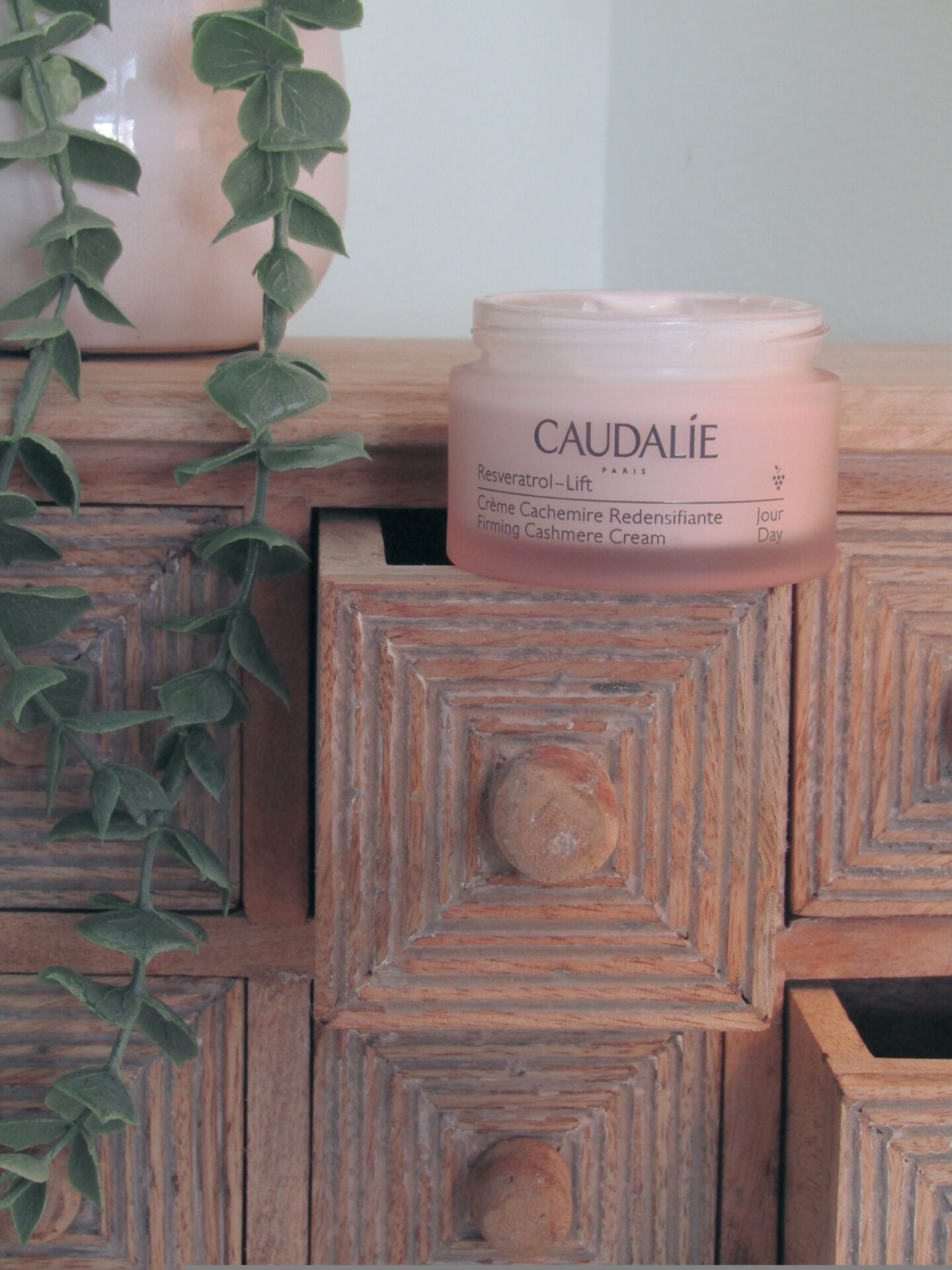 Caudalie Resveratrol – Lift Firming Cashmere Cream.
The lovely Dr. Marine Vincent of the wonderful French Pharmacy sent me a couple of French Pharmacy skincare products to try, one of them being this coveted Caudalie moisturiser.
Now, this is a prime example of how I am a marketer's dream. The title of this moisturiser has the words 'lift', and 'firming' in there. I am already sold! I need all of the lifting and firming I can get to keep my complexion from sliding off my face.
However, marketing aside, first impressions are good. The packaging is so pretty, with the moisturiser housed in a pink glass jar. It just looks French chic sat on top of my vanity.
In addition to the Resveratrol and Hyaluronic acid, you will find a vegan collagen booster, shea butter, and grape-seed oil, with a subtle but pretty scent. This combination of ingredients contributes to what I must say is one of my favourite moisturisers I have used to date.
The texture is rich. Luxuriously rich, making the cashmere reference understandable. This isn't one of those gel/cream moisturiser hybrids. This is a proper moisturiser. However, one of the things I love is that although this is a rich moisturiser, it feels so beautifully light. Blending into the skin perfectly, without leaving behind a greasy residue. In fact, the texture is like nothing I have experienced before, and I have found it to be an absolute joy to use.
I have been using this pot of joy for around a month now and I have really noticed the benefits, particularly with hydration. In addition, my skin feels instantly smooth after application, and I notice an immediate healthy, glowing appearance to my complexion. I do not struggle with TEWL (Trans Epidermal Water Loss) as much when I use this either.
The Caudalie Resveratrol-Lift firming cashmere cream provides me with everything I could want from a moisturiser, and then some. I now absolutely need to try the whole range obviously!
To Summarise.
I am now imagining how wonderful my life would be if we just sold up here in Derbyshire, packed up our belongings, and moved to the beautiful French countryside.
I would flounce around that vineyard in Bordeaux with my perfectly plump and smooth skin living my absolute best life.
Until then, I highly recommend giving this pot of cashmere cream a try. Whilst we do not have vineyards, a chateau, or even sunshine here, we can still have bloody great skin thanks to the wonderful Caudalie team.
You can grab your French dream HERE.
I hope you all have a wonderful evening. If you fancy reading any more of my rambling skincare reviews you can find more HERE.