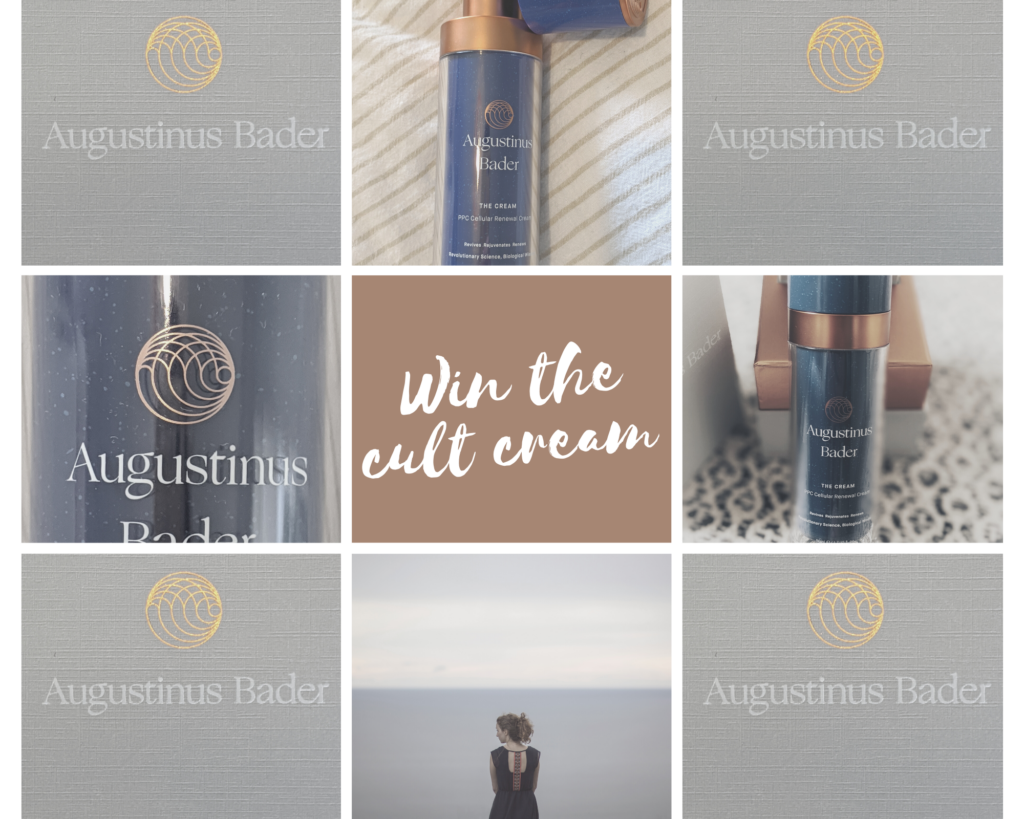 The Augustinus Bader cult cream costs a whopping £205.00! However, I am here to tell you that it is worth every penny. Not only that but I am giving one away! Read on to see how you can win.
Augustinus Bader's, The Cream, is a celeb favorite, including fans such as Victoria Beckham. In fact, Victoria has that high an opinion of Augustinus Bader's formula, she chose to include it in her own recently launched skincare line.
The cream itself is ram-packed full of hero skincare ingredients including the mysterious TFC8 (trigger factor complex 8). Whilst the exact ingredients of TFC8 is a secret, we do know that included is a whopping 40 skin benefiting ingredients. Think skin-loving vitamins and essential amino acids. These ingredients are aimed at regenerating and healing the skin. Professor Bader discovered this powerhouse cocktail when he was looking for ways to help burn survivors heal.
In addition, Augustinus Bader is a scientist, a professor! Surely he knows his sh*t!
Why you need 'The Cream' immediately.
Whenever a beauty brand is about to launch a new skincare product, a vast amount of money is thrown at the marketing campaign. They don't mess around, they are here to sell.
You will see this new launch everywhere, on your Facebook feed, Instagram feed, all over the internet. In magazines and a whole host of other advertising campaigns.
Beautiful women will be telling you that you too can look like them, if only you had this new skincare product.
However, Augustinus Bader did not do this. The Cream, didn't need an advertising campaign, it was that good. This moisturiser has become a cult product, not because of a massive marketing campaign, but purely through word of mouth. It works that well (so many claim it is "life-changing") people wanted to tell their friends and family about it. Everyone was talking about it.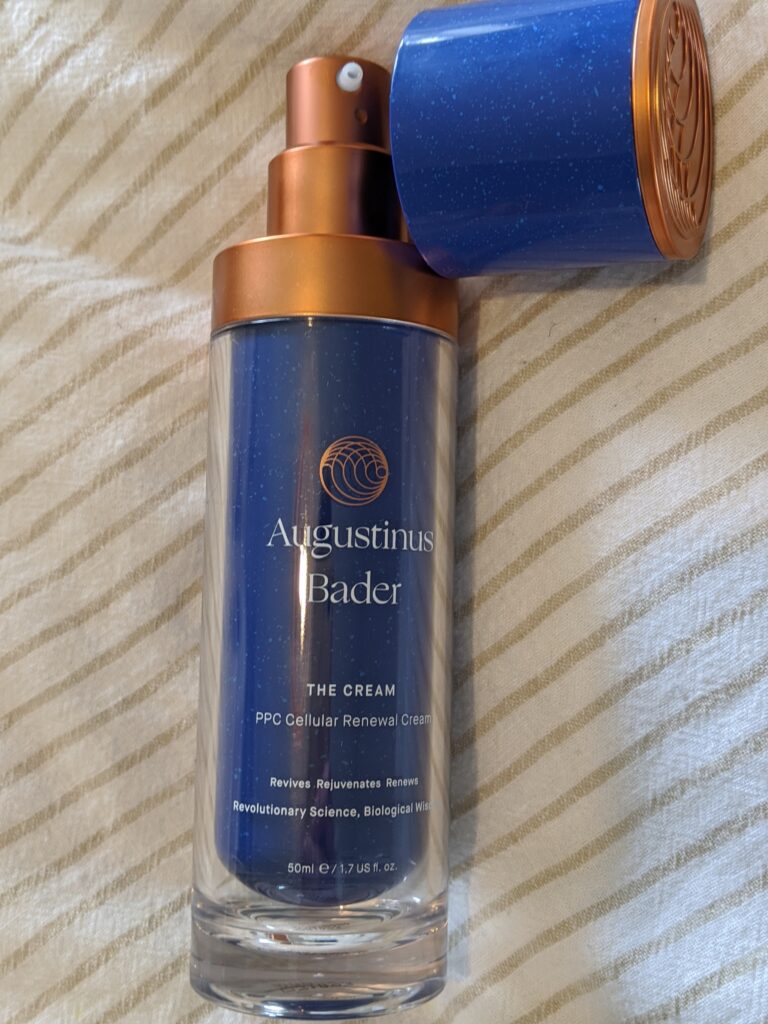 The Ingredients.
In addition to the TFC8, there are some other ingredients housed in this skincare nectar from the gods that are definitely worth a mention.
Sodium Hydroxide, AKA Hyaluronic Acid, being one of them. For those that do not know, Hyaluronic Acid is a hydration super hero. It binds to water and holds onto it with dear life. Which results in plump, fresh, fine line reduction, happy skin.
After that, enter Retinyl Palmitate, AKA Retinol. If you have not come across Retinol before I have a post dedicated to this anti-aging super ingredient here. Retinol is a scientifically proven anti-aging ingredient.
Similarly, Retintyl Palmitate, is part of the Retinol family. Both forms of vitamin A. However, Retiniyl Palmitate is the least irritating form. Therefore a fantastic option when looking to kick start your anti-aging routine, minus any irritation. Some of the benefits include increased cell turnover, the unclogging of pores, skin tone improvements and the chance to slow down those pesky wrinkles from developing.
In conclusion.
Here at Knackered40, we do not have time for a billion step skincare routine. Whilst we want to look after our skin, we do not want to spend hours slathering our faces in toners, essences, serums and moisturisers.
Whilst the Augustinus Bader 'The Cream' is expensive, eye wateringly so, it is your one-stop-shop, skincare routine. You could literally wash your face, and then apply this moisturiser and you are good to go. Therefore eliminating the need for several other products. Save time and money whilst giving your skin arguably the best ingredients on the market.
To win, Augustinus Bader, The Cream, all you need to do is sign up for my newsletter below. I have one, full-size 50ml bottle to give away. The winner will be drawn from a hat (old school style) on Friday the 8th of May. I will contact the winner the same day and pop this superhero moisturiser in the post.
***Disclaimer, I do not use email addresses for any form of spam. I am too tired and it is far too complicated for my tiny brain. You will just receive a newsletter once a week, on a Friday, detailing my latest posts. A friendly nudge if you will, to pay the blog a visit.***
For those who do not want to wait to win, Augustinus Bader, The Cream, you can purchase it here. Priced at £205.00 for a 50ml bottle.
Have a lovely day. To keep up to date on my Skincare shenanigans come follow me on my Instagram.