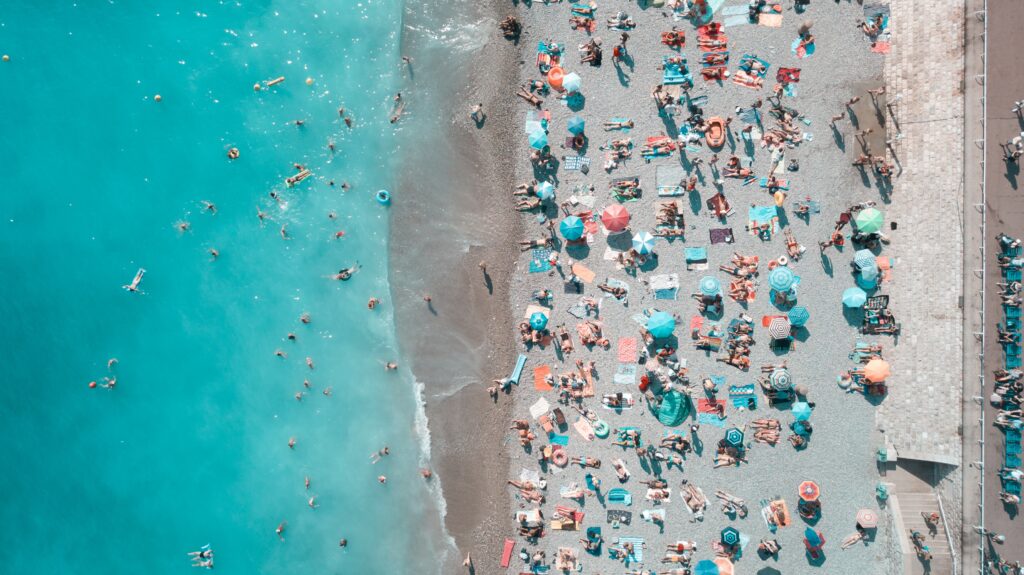 With warmer weather on the horizon and dare, I say it, the chance to get our flesh out, these pasty pins will not do. For anyone who is either afraid of self-tanners (fake-tan or a bottle of sunshine as I like to call it), or has just not mastered the knack, this post is for you. Learn how to look like a bronzed goddess in preparation for the sunshine. You are welcome.
I believe as you get older, your pastiness just seems to get worse. I am not quite sure why this is. However, my legs, for example, are no longer just bright white. They are practically translucent. It's not just the paleness of our skin we need to contend with now. Its the veins and the dark spots that have appeared over the years. As if we haven't got enough to contend with!
Therefore, using a good fake tan not only gives a bit of color to our limbs, but it can also hide a multitude of sins. Fake tan is not just for the youngsters! With the right product and the right technique, you can be a bronzed goddess in no time. It's all in the wrist action ladies!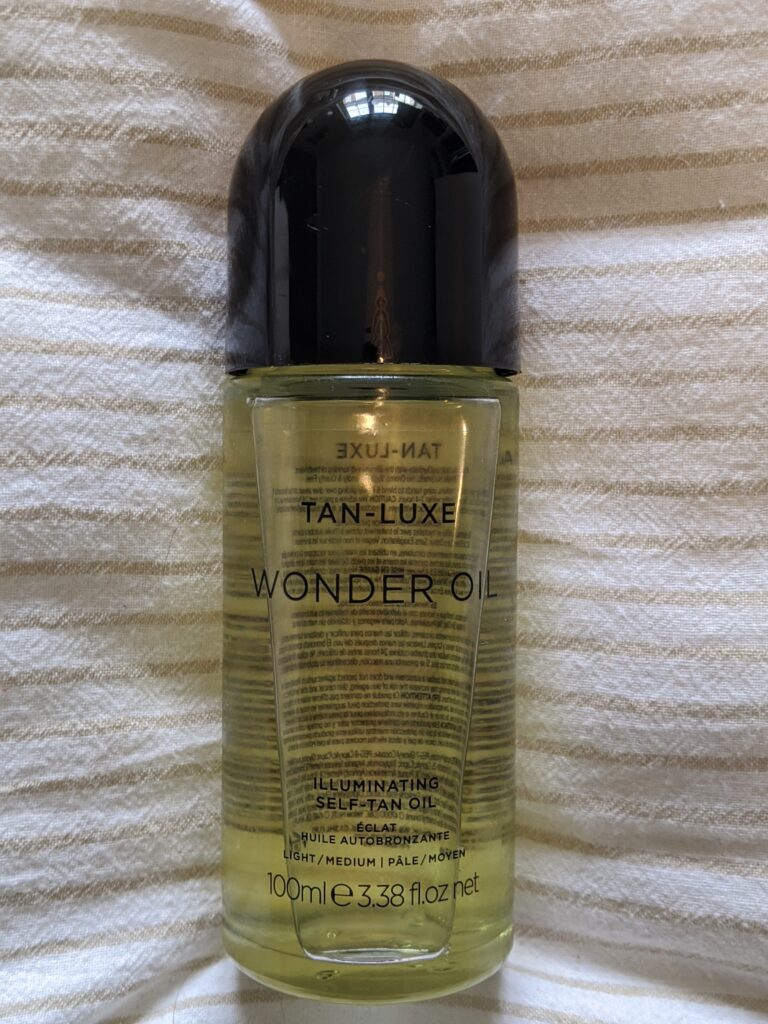 The Fake Tan Technique.
The advice from the fake tan professionals is as follows:
Exfoliate your body 24 hours prior to applying fake tan
Moisturise your body 24 hours prior to applying fake tan.
When your 24 hours are up, apply your fake tan in circular motions, taking care to cover the entire surface area.
Always tan in the evening.
Tan your face, hands, and feet separately.
Well, I am sorry, I do not have the time or the patience for that! Who is even that organised? Are you supposed to have a fake tan schedule? For example, should I hire myself a PA to manage my fake tan diary?
I wash when I get a spare minute. Therefore, if I manage to swipe a quick round of shower gel over my body before one of my children tries to cook the cat in the microwave, I have won a small victory.
However, when the kids are in bed I may treat myself to an extended wash. Sometimes I can really push the boat out and slap some moisturiser on my tired limbs. You know, just a little treat.
However, St Tropez, I cannot commit to your fake tanning schedule. This is just not going to happen.
Therefore, I decided to try my own, slap it on and hope for the best technique. As you can imagine, there have been some mishaps along the way, including several rather embarrassing school runs. Yet, you will be pleased to know, eventually, I struck Gold. We just need to use the right product.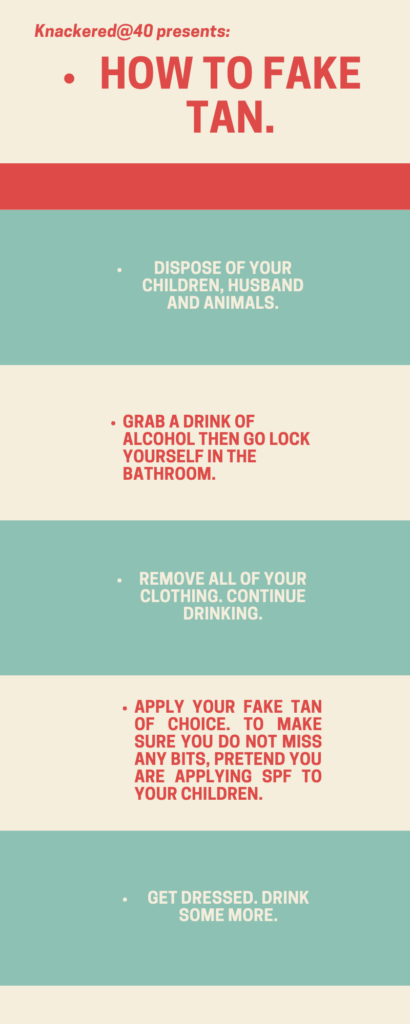 Tan-Luxe Wonder Oil.
Here is what the Tan-Luxe team have to say about it:
WHAT IT IS
The world's first true oil-based self-tanner, WONDER OIL is a luxurious, anti-aging body treatment that hydrates, brightens, firms and smooths. The cooling rollerball applicator provides an innovative no-mess experience.
WHAT IT DOES
We're the first- and only – to have successfully combined the highest quality oil-soluble tanning actives with an oil base to deliver the deepest, most luminous glow possible. Caffeine-rich Supersculpt Complex slims and stimulates the skin to improve elasticity and texture- hydrating for up to 48hrs. Featuring our revolutionary cooling rollerball applicator, which makes for an effortless, no mess experience.
WHY WE LOVE IT
Firming benefits from caffeine
Blend of 6 pure, plant and omega oils to hydrate & rejuvenate the skin
Rollerball applicator boosts circulation
No mess tanning experience
No streaks. No smells. No drama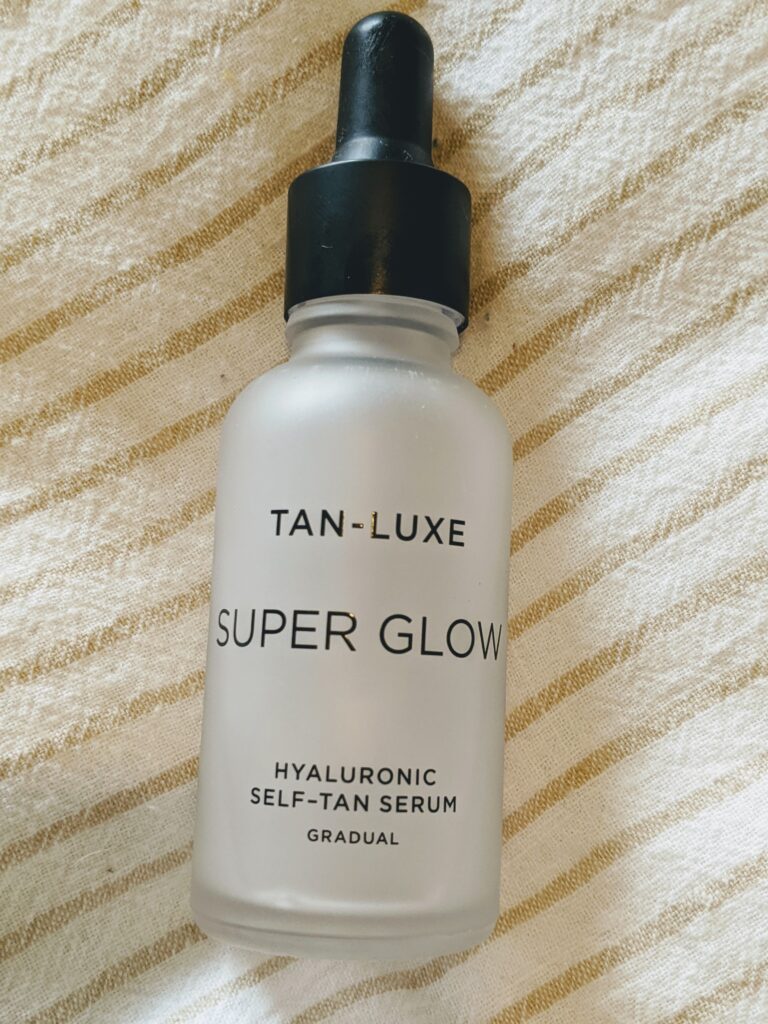 Here is what I have to say about it:
This fake tan product is actually rather wonderful. I can fake tan my whole body in under 2 minutes. I am not even joking. I timed myself just to be sure.
There are 2 reasons why this fake tan gives you the bronzed goddess look, minus the hassle:
The application. Unlike other fake tanners on the market, you do not apply this product with a tan mitt. You apply it directly to the skin using the roller ball applicator. You literally roll it into the skin and rub it in. Think of an old school roller deodorant, only I wouldn't use this under your arms ladies.
The formula. It is an oil. However, not a chip fat kind of oil that would make you slide off the leather sofa, more a light glisten type of oil. Due to the fact it is an oil, it is so easy to see where you may have missed and just blends seamlessly.
In addition, the tan really lasts. I easily get a week out of one application. It just wears away gradually without all the usual patchy, scaly bits you can often get.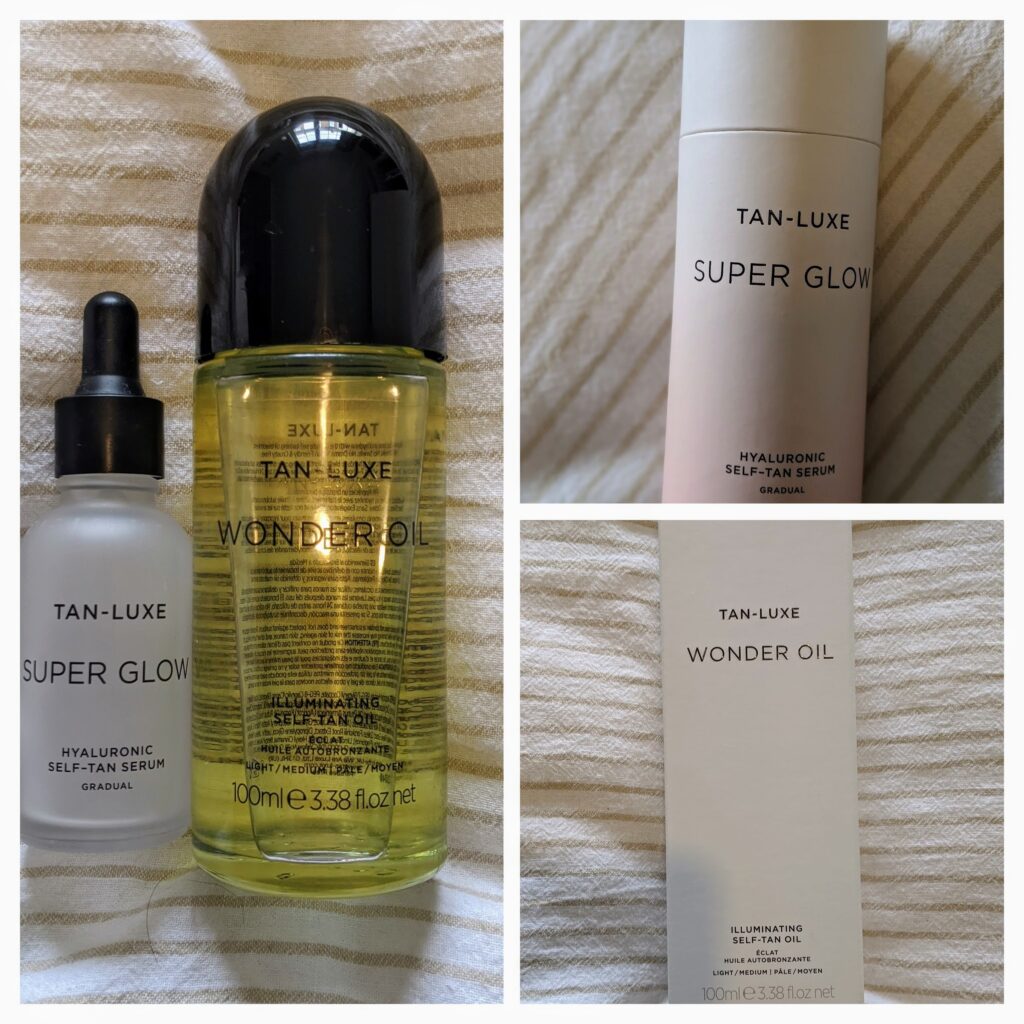 To Summarise.
The Tan-Luxe Wonder Oil is a no-nonsense approach to self-tanning. The application is easy and fast. The formula is beautiful, hydrating and never drying. Once the color develops you are left with a natural bronzed hue and your sins are well and truly covered. After that, your tan from a bottle fades naturally, no scaly patches in sight.
However, I do not follow the tanning professional guidelines as above. I literally roll that bad boy all over my body in record time and every single time I wake up to a beautiful natural tan.
Therefore, the Tan-Luxe Wonder Oil is How you will look like a bronzed goddess, without the hassle. Purchase your own hassle-free tan here.
This concludes my 'the best fake tan, without the hassle' I hope you found it useful and I look forward to seeing bronzed goddess's everywhere.
Please sign up for my newsletter below.
***Disclaimer, I do not use email addresses for any form of spam. I am too tired and it is far too complicated for my tiny brain. You will just receive a newsletter once a week, on a Friday, detailing my latest posts. A friendly nudge if you will, to pay the blog a visit.***
In addition, I am running an amazing giveaway right now which you can find here.