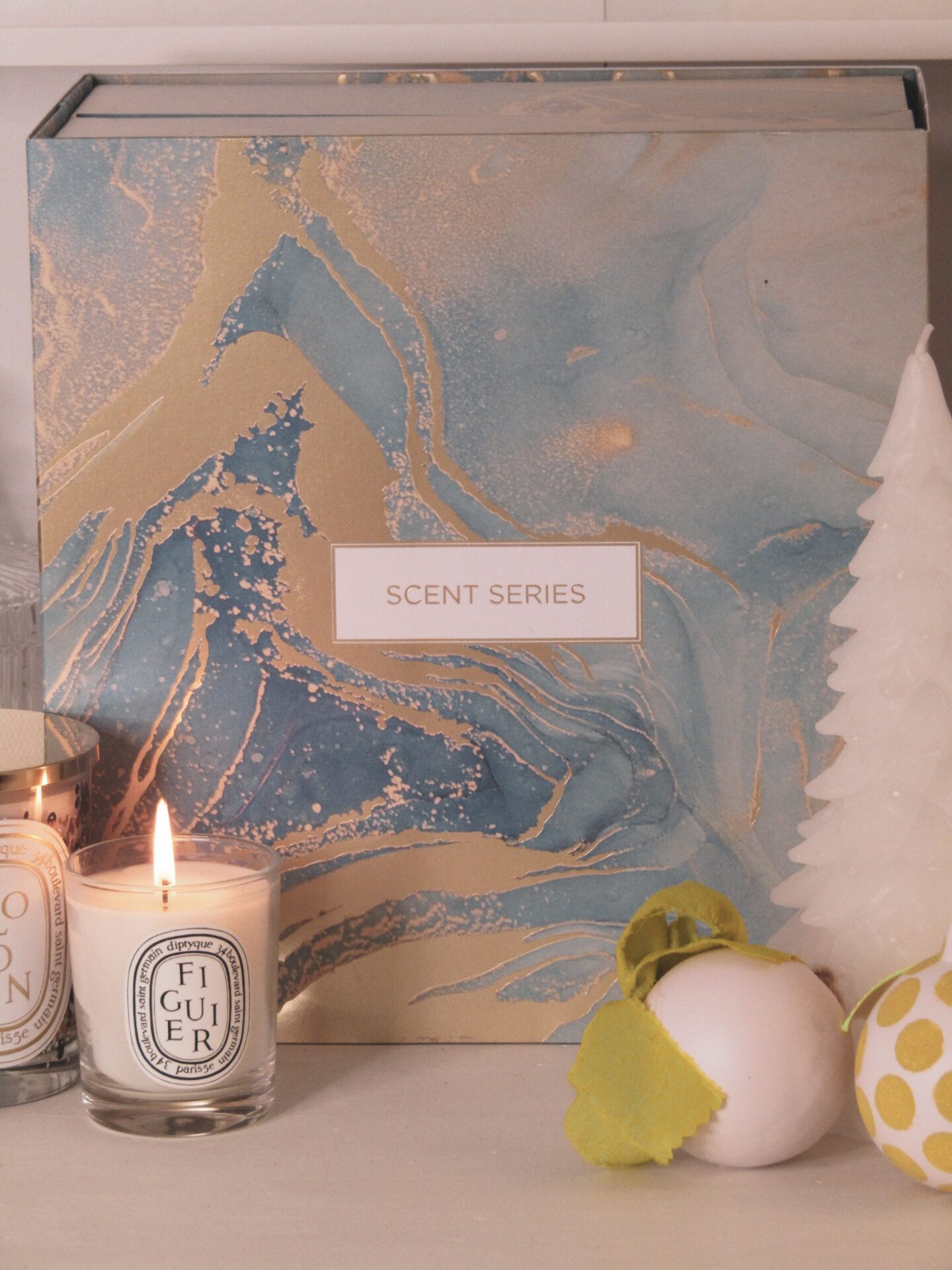 I promised myself I wouldn't mention the C-word until Mid-November and I have held out for as long as I possibly can, but it's the time guys. Christmas is coming and I for one cannot wait. I have a selection of fabulous Christmas gift recommendations and I am kicking off with what I like to refer to as 'The Scent Wardrobe' which is actually called the scent series Discovery box ( I think my name for it is better personally) The gift of fragrance is available from John Lewis for £50.00. So what is it, and why do you need it?
I don't know about you but I am absolutely useless when it comes to purchasing fragrances. My main problem is my lack of understanding when it comes to the different 'notes' used to describe the fragrance. Makes absolutely no sense to me. Also, what's this 'top notes', 'base notes' thingy? They may as well be speaking a foreign language.
Sure I could visit a department store and actually sniff the scents, but even then I get incredibly confused. I have all these different little cards in my hands, each spritzed with a different fragrance, and by the time I am done I have absolutely no clue which one is which. I often leave even more confused than when I started, but with the addition of a headache!
The thing is, I am a fragrance novice. Only ever to have worn a select few fragrances within my whole lifetime. When one runs out, I just buy the same one again. At least then I know I will like it.
However, I feel like, over the years, my tastes in fragrance have changed. I want a more mature scent to match my more mature age! Where the hell are you supposed to start though!?
Well, I happened to stumble across an advert for the John Lewis Scent Series Discovery Box and it got me hook, line, and sinker! I have never popped anything in my basket so quickly. Was this the answer to all of my fragrance prayers?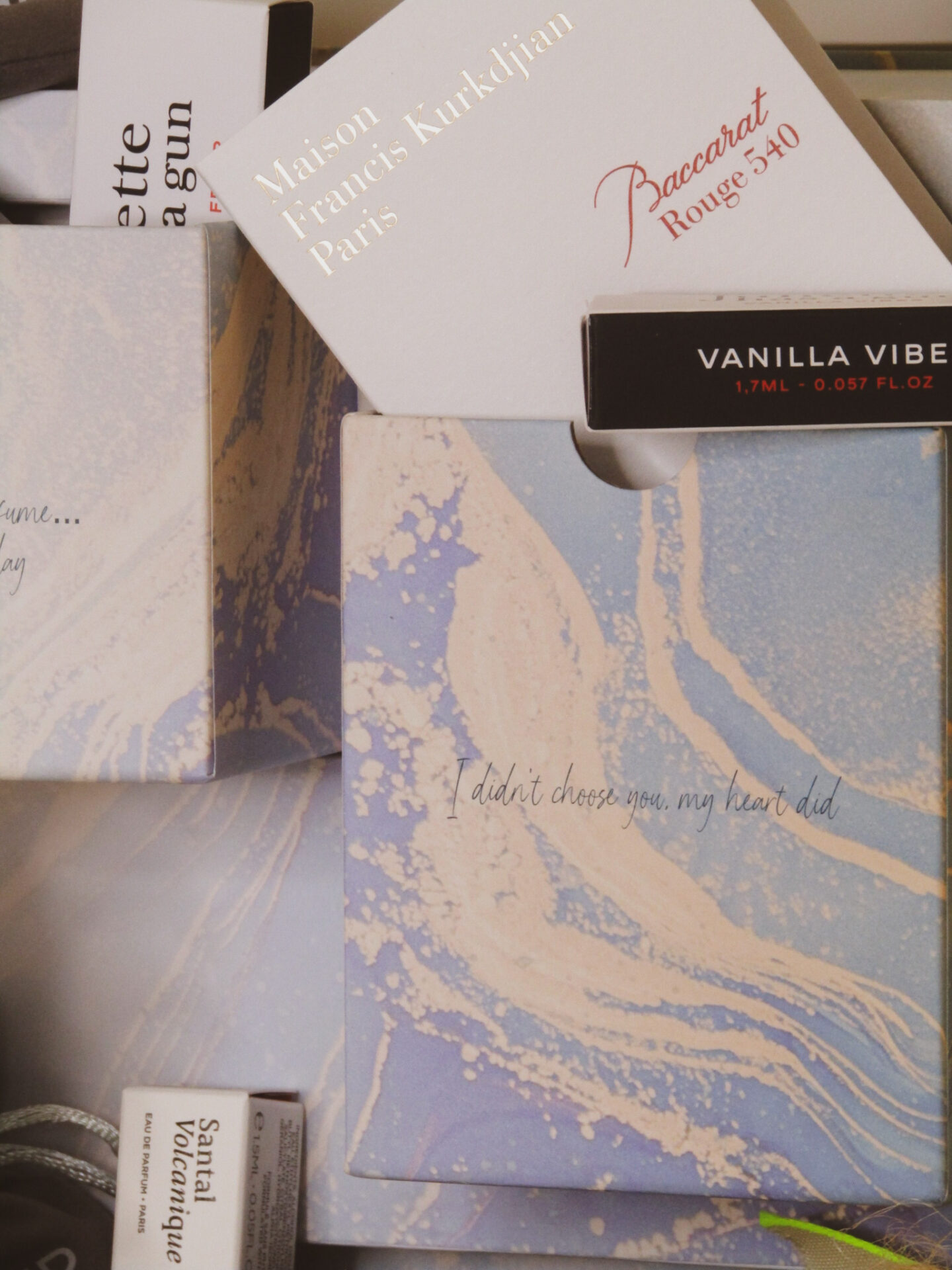 The Scent Series Discovery Box.
If like me, you are a fragrance novice who longs for a more sophisticated scent but has absolutely no idea where to start, the Scent Series Discovery Box is the answer to our prayers!
So what is this Discovery box?
Well, it's an absolute treasure trove of mini fragrances, housed beautifully in their own little scent wardrobe. Offering the opportunity to embark on a tour of the senses, discovering a new scent each and every day.
The instructions suggest you immerse yourself in each fragrance for a full day as our perception may change as the fragrance develops. Something I definitely agree with. I hated Byredo Blanche the first time I got a whiff, but boy did that grow on me, to the point where it is now a favourite of mine.
The fragrance offerings are separated into different sections which include:
Warm & Sensual
Powerful & Rich
Soft & Cocooning
Playful & Vibrant
Fresh & Invigorating.
The Fabulous John Lewis team have included some cracking fragrance brands too including the very much coveted Maison Francis Kurkdjian (yes Bacarat Rouge 540 is included), As well as Juliette Has a Gun, Maison Crivelli, Parle Moi De Parfum, and Creed.
What a blummin selection!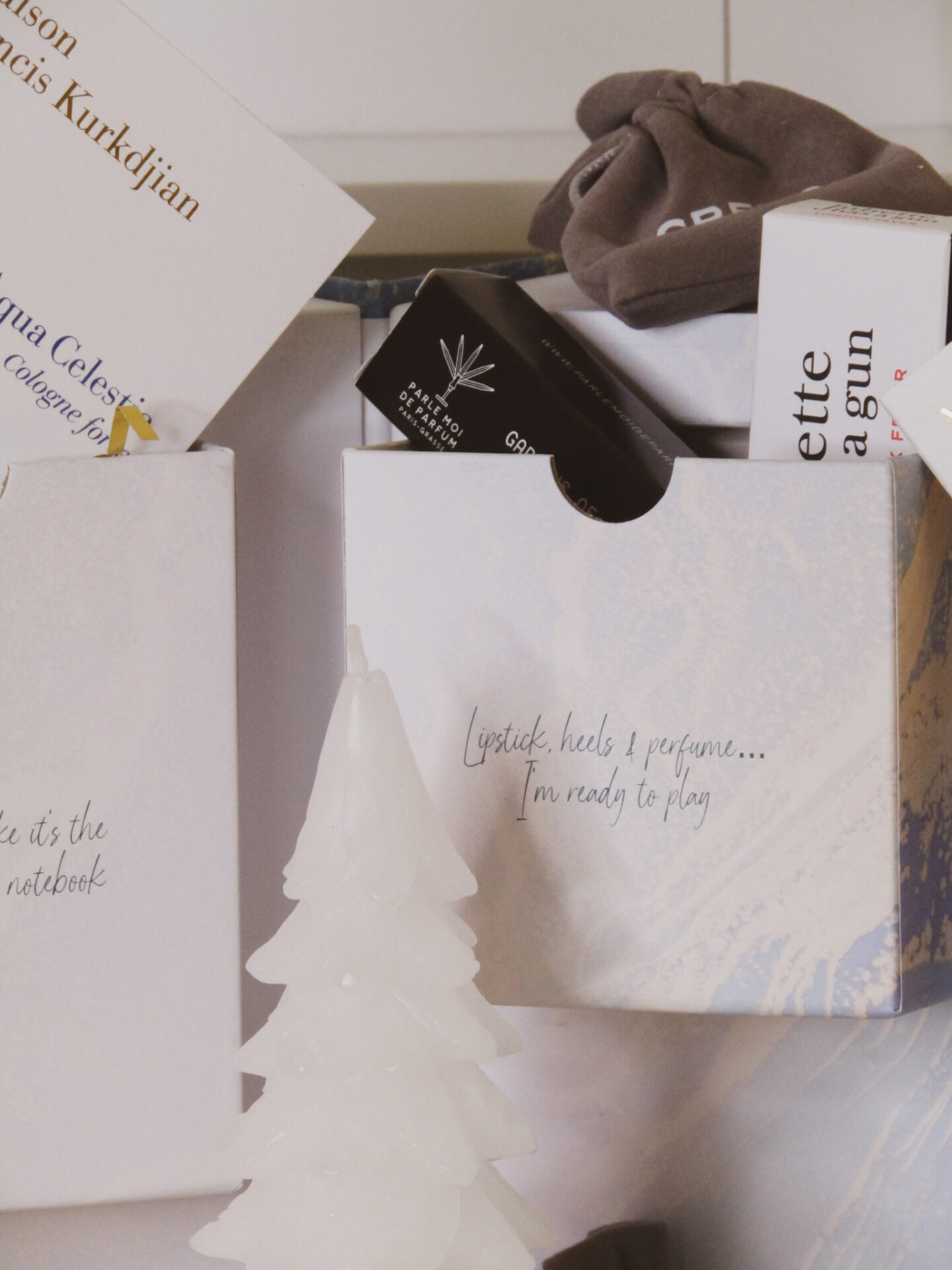 To Summarise ..
Whilst I am yet to fully immerse myself into this scent sensation (It is actually one of my Christmas presents), I have obviously had a bit of a rummage through and may have sampled the odd fragrance whilst I was at it (don't tell anyone) and I have to say, I am incredibly impressed.
As an idea for a Christmas present, I genuinely do not think you can get much better than this.
First and foremost, there are some incredible fragrances included, all housed in a rather gorgeous Discovery box. However, I think the real gift here is the journey the recipient will go on once they embark on their little scent tour. It's gifting a fabulous scented experience that will outlive the drooping Christmas tree and the sell-by date on those mince pies.
I may be slightly biased, but I cannot imagine anyone being disappointed when they find this delight under their Christmas tree. Who wouldn't want the gift of fragrance!?
If you too want to get in on the action, you can grab yours HERE .
Keep your eyes peeled for some more fabulous festive recommendations, if you haven't already subscribed, now is the time to do so!