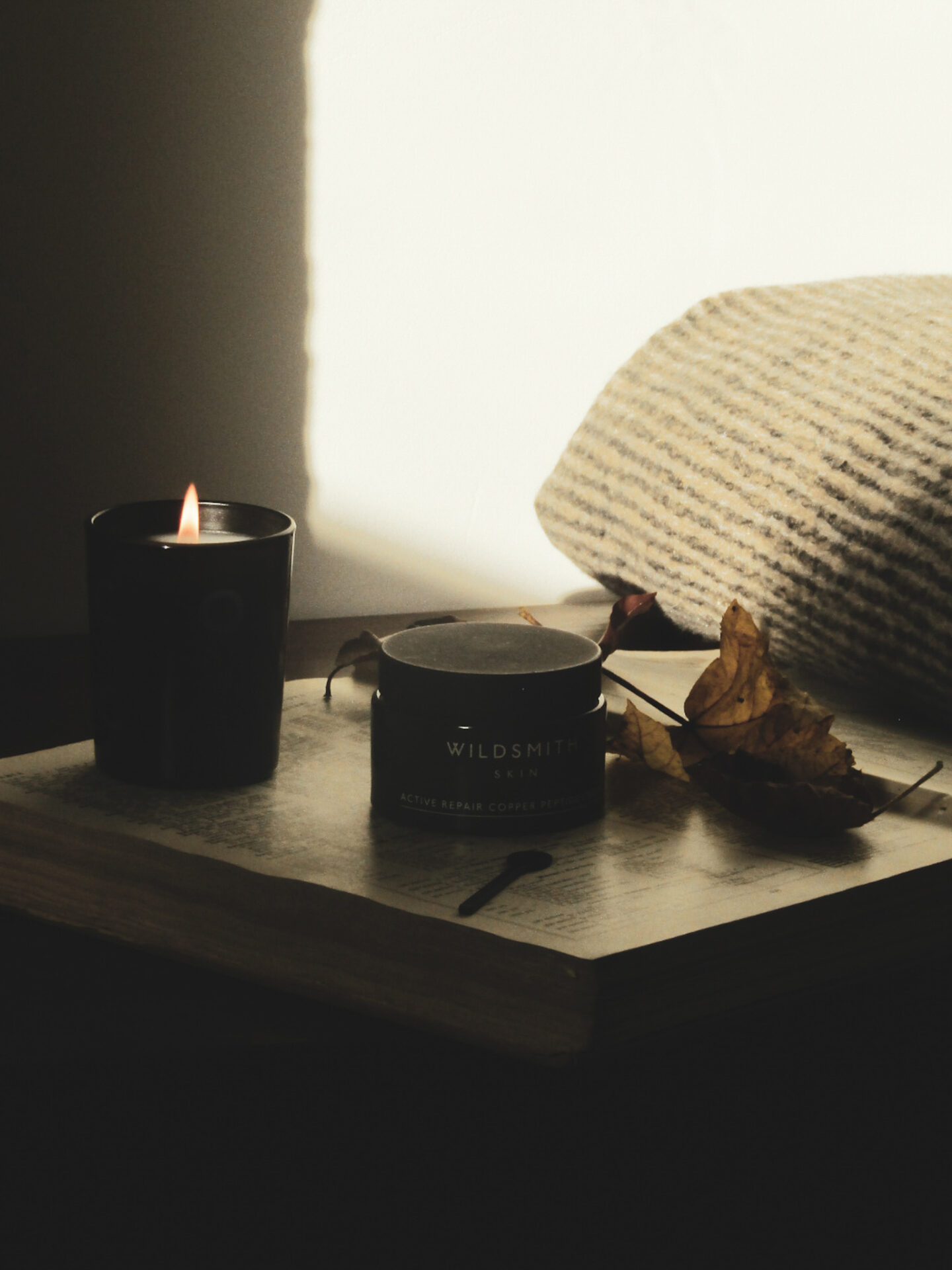 Picture me this …………. It is crisp outside with heavy weather. The darkest season has arrived, and the final leaves have long fallen from the trees. Rather than approach the winter season with sadness and longing for the sun, accept all the positives that winter brings. Slow-burning fires, candlelit evenings, retreating to the comfortable indoors. The warm sanctuary that is home. A place for nurturing and indulgence. A time for self-care. If this sounds like something you too would like to embrace, read on to find out how I make my own little indulgent winter retreat, with Wildsmith Skin.
(**Part of a paid-for partnership with Wildsmith skin, however, the gushing and love for the brand is solely my own**)
Wildsmith Skin is a Luxury, Natural skincare brand that originates in the beautiful Hampshire countryside. Its home, Heckfield Place, is an idyllic Georgian estate. Set amongst woodlands, gardens, lakes, and meadows, it is reminiscent of a Pride and Prejudice movie. I expect to see Keira Knightly come smoldering out of the entrance at any moment, all brooding and fabulous.
In fact, Wildsmith Skin has turned Heckfield Place into a luxury hotel, and mark my words, one of these days I am definitely going to go and visit, put on a posh frock and flounce about the grounds living my best Jane Austin life.
Anyway, you may be wondering why I am describing a period drama when talking about a skincare brand, but for me, one of the reasons Wildsmith Skin is so special (because it really is), is due to its origins.
For example, the woodlands that surround Heckfield Place, planted in the 19th century by William Wildsmith himself, are part of the inspiration behind Wildsmith Skin. Trees are blummin incredible when you think about it. The way they deliver nutrients, adapt to different environments and heal. Just fascinating.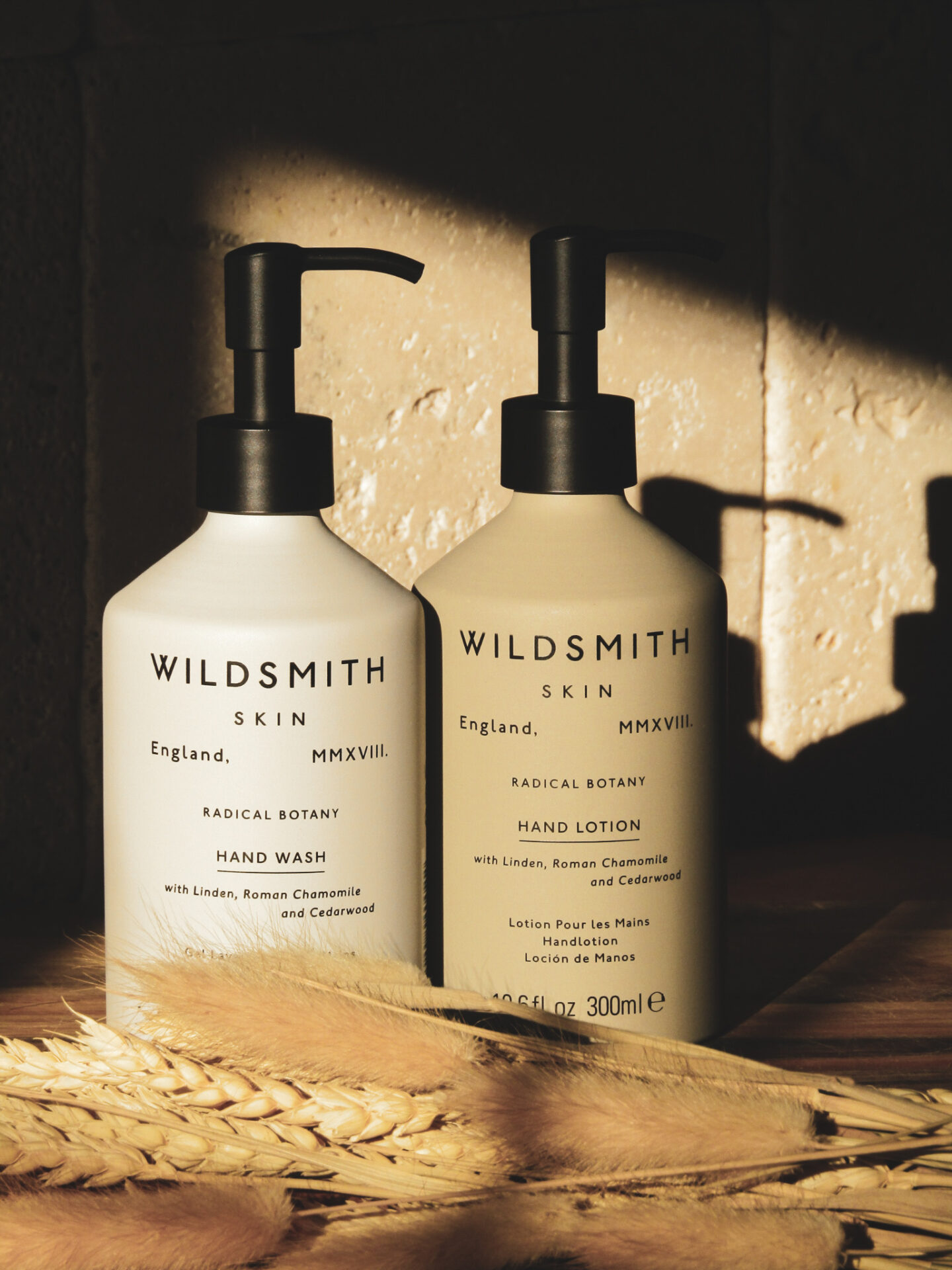 Radical Botany
So what do you get when you combine the fascinating regenerative properties of nature and combine it with the latest plant-derived bioactives and botanicals? Radical Botany!
Just the term "Radical Botany" gets me excited. It sounds pretty, well, Radical!
Radical Botany is the marriage between nature and its incredible ability to regenerate, combined with today's science. Now that's what I call a power couple, forget old Darcy and Elizabeth.
All formulas created with this Radical Botany are sent off to clinical trial experts to test the efficacy of every formulation before they even reach the sales floor.
Wildsmith Skin nurture every single detail. From the original product idea, the ingredients, the performance, usability, experience, everything is so well thought out. Which really does show in the final product.
In addition, they are the first luxury beauty brand to use completely compostable packaging and have numerous sustainable measures in place.
As a brand they are transparent, a small team of like-minded people that genuinely care about their environment, their customers, and their impact.
Now whilst unfortunately we can't all go and live our best lives at Heckfield Place, we can bring some of that Wildsmith magic home with us in the form of the most stunning formulas of both skincare, and body care products.
Wildsmith Skin Winter Retreat.
Before I started gushing and waffling about Wildsmith skin, I mentioned that the winter months for me are a time for nurturing my skin and indulging a little.
Our skin needs so much more help in the winter months. The cold weather and constant central heating can play havoc with our delicate skin barrier, therefore I look for skincare products that are reparative. Formulas that will protect my skin from the environment and nurture it slowly back to health.
In addition, I am not getting any younger. I need skincare that will perform on all levels.
However, during the winter months especially, I do not just want performance and results from my skincare routine. I want an experience. I want luxury, exquisite textures, and transportive scents. My winter skincare routine needs to work so much harder. Nothing provides me with both the performance and the experience, like Wildsmith Skin.
From the beautiful, decadent glass packaging, to the luxurious textures, to the way it makes my skin feel. I do believe I have found 'the one' in Wildsmith.
Final Thoughts ..
Wildsmith skin is one of those rare brands that I like to refer to as a "Safe Bet". I have been lucky enough to sample quite a few products from the range now and have found every single formulation to deliver. From the performance and efficacy to the experience and how the beautiful textures make me feel.
This is a treasure of a brand that understands the importance of creating skincare that provides results, whilst also delivering a transportive self-care moment.
My love affair with Wildsmith Skin is one that will only grow over the years and I cannot wait to try even more. My sights are firmly set on their English Stonewear range that is just all kinds of fabulous!
Wildsmith Skin is a Luxury brand with a luxury price point. However, they currently have the most phenomenal Christmas Gift sets available at a seriously discounted price. I implore you to go have a browse on their website HERE to see the beauty with your own eyes.
In addition, I happen to have a 25% discount code for you all that can be redeemed on all of the already discounted gift sets too (I am like your very own skincare Santa!) The discount code is: NATALIE25 and is ours for a whole month!!
I will be sharing more over on my Instagram account in the next week. Until then, I genuinely recommend you go and have a look at the Wildsmith Skin website. I am very confident that you too will very quickly fall in love.