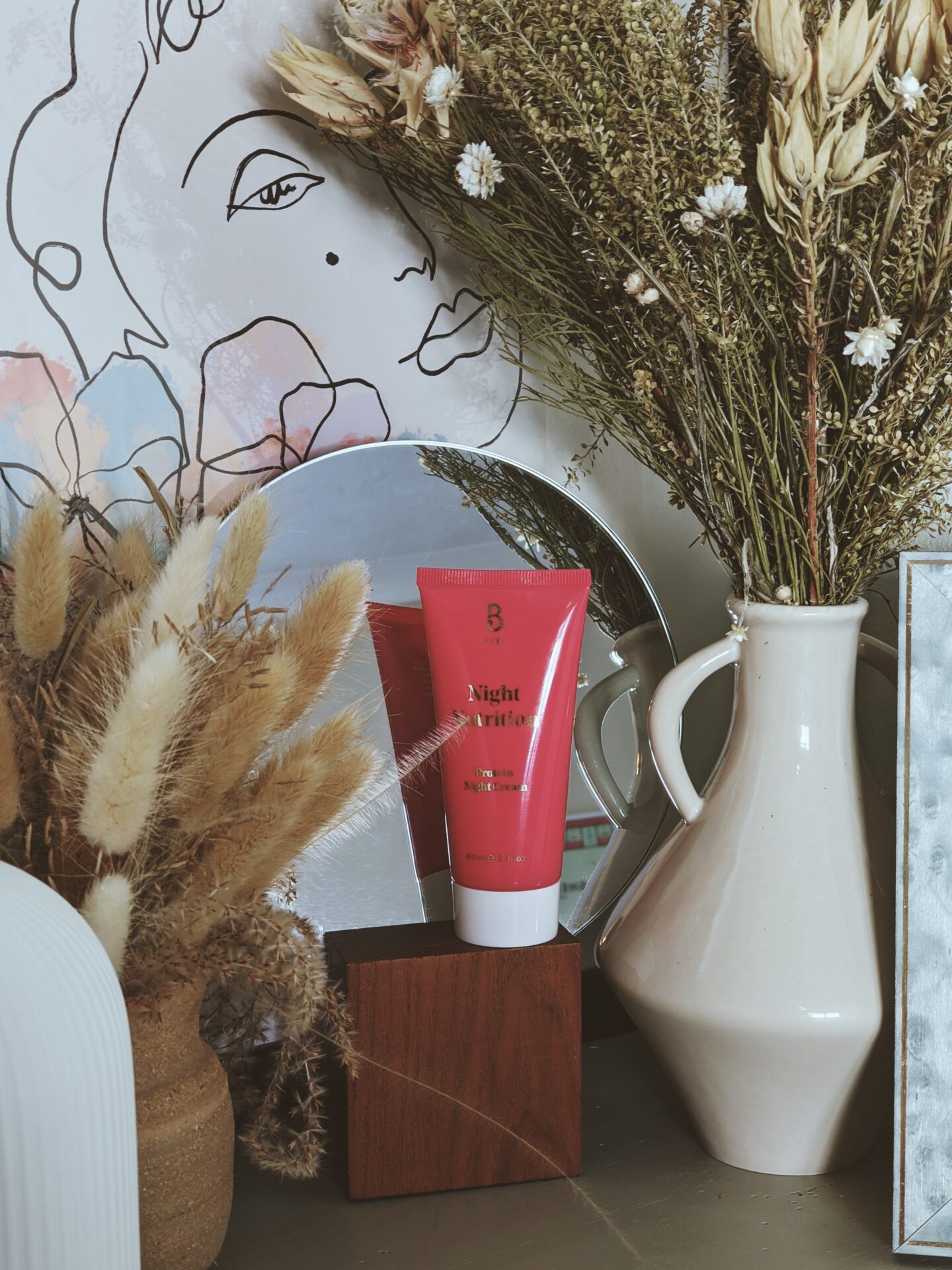 We constantly hear the term "skin barrier" nowadays, used to explain a whole host of skin issues, but what does it even mean, and why are ceramides so important? In this post, I have explained exactly what it is (in normal speak) and have the answer to our skin barrier prayers, in the form of the Bybi Night Nutrition.
What is our skin barrier?
Our skin barrier is the outermost layer of skin. It is our protective shield against baddies in the environment such as the sun's harmful rays and pollution.
This shield not only stops those baddies from infiltrating our delicate skin barrier, but it also stops the good stuff (like much-needed hydration and moisture) from getting out screaming "abandon ship"!
Our skin barrier is basically made up of skin cells, and lipids. Lipids are things like, ceramides, fatty acids, and cholesterol. In fact, 50% of our skin barrier is made up of Lipids.
The lipids are basically the glue that holds our skin cells together, when that glue degrades, our skin barrier can no longer function properly and contributes to a variety of skin concerns.
Yet, how do we know if we have an issue with our protective shield? Our skin is very clever and will give us signs such as redness, inflammation, irritation, and dehydration. It will be quite noticeable, I assure you.
Ceramides.
Now that we understand what our skin barrier is and why it is so important, let's have a look at how we can help nurture it.
With ceramides.
As we age the quality of our own ceramides that we produce, reduces. In addition, external aggressors can contribute to this reduction. We can even personally damage that quality by using harsh skincare. We have all been known to go a bit over the top with exfoliation from time to time.
Therefore, we need to replenish the losses and keep them replenished. A great way to do so is with a ceramide-rich formula.
There are many options on the market these days, all with varying price points. Like with all skincare, some are great, some are absolute rubbish.
I personally have a few favourite formulas and the Bybi Night Nutrition is one of them.
Bybi.
Bybi describe themselves as follows:
"Welcome to BYBI. First and foremost, we are a skincare brand who formulate clean and efficacious products, designed to optimise your skin's health."
"But alongside that, we are also a values-driven brand who are trying to create change in an old-fashioned industry."
"We are striving to do better when it comes to our planet; be that through our raw materials, packaging or suppliers, whilst committing to only using 100% natural, vegan and cruelty-free ingredients."
Now I have issues with the term "clean" when referring to skincare, but that is a topic for another day. Bybi, to me, is a brand that is trying to provide decent formulations, in fun packaging, at a reasonable price point.
Bybi Night Nutrition.
The night nutrition is actually the only product I have tried from the brand, however, I will now be trying more.
This is a fantastic formulation, with an excellent ingredients list.
Not only does it include the all-essential ceramides, but you will also find fatty acids, antioxidants, and vitamins.
Claimed to be a "smoothie for your skin" which helps to nourish, moisturise, and replenish our skin as we sleep.
It can be used on all skin types but is particularly great for anyone suffering from dry, sensitive, or irritated skin.
I had been searching online for quite some time to find an effective, ceramide rich formula, at a realistic price point. I do have a few ceramide based formulas in my skincare arsenal already, however, most are rather expensive. I wanted to find a more affordable option that didn't sacrifice ingredients and formulation. A lot easier said than done!
Whilst I eventually found a few promising options, the Bybi Night Nutrition looked to be the best bang for your buck.
My Experience.
With pretty packaging and a new convenient tube (rather than a pot that is less than hygienic), first impressions were good.
The texture is rich and creamy without feeling heavy. Whilst it does leave behind a slightly greasy residue, it is nothing significant, and I personally didn't mind it.
I found the night nutrition to be both moisturising and nourishing. My sensitive skin did not experience any irritation, and I enjoyed using it every evening.
Over time, my delicate complexion felt calm, with a reduction in my usual irritation and redness.
The Bybi Night Nutrition is an excellent ceramide-rich formula that would make a great companion to your skincare arsenal at a price. Thankfully, at a price that will not break the bank.
If the Night Nutrition is something you feel you will benefit from, you can grab yours HERE.
You can find more affordable skincare picks HERE.
Have a great day!