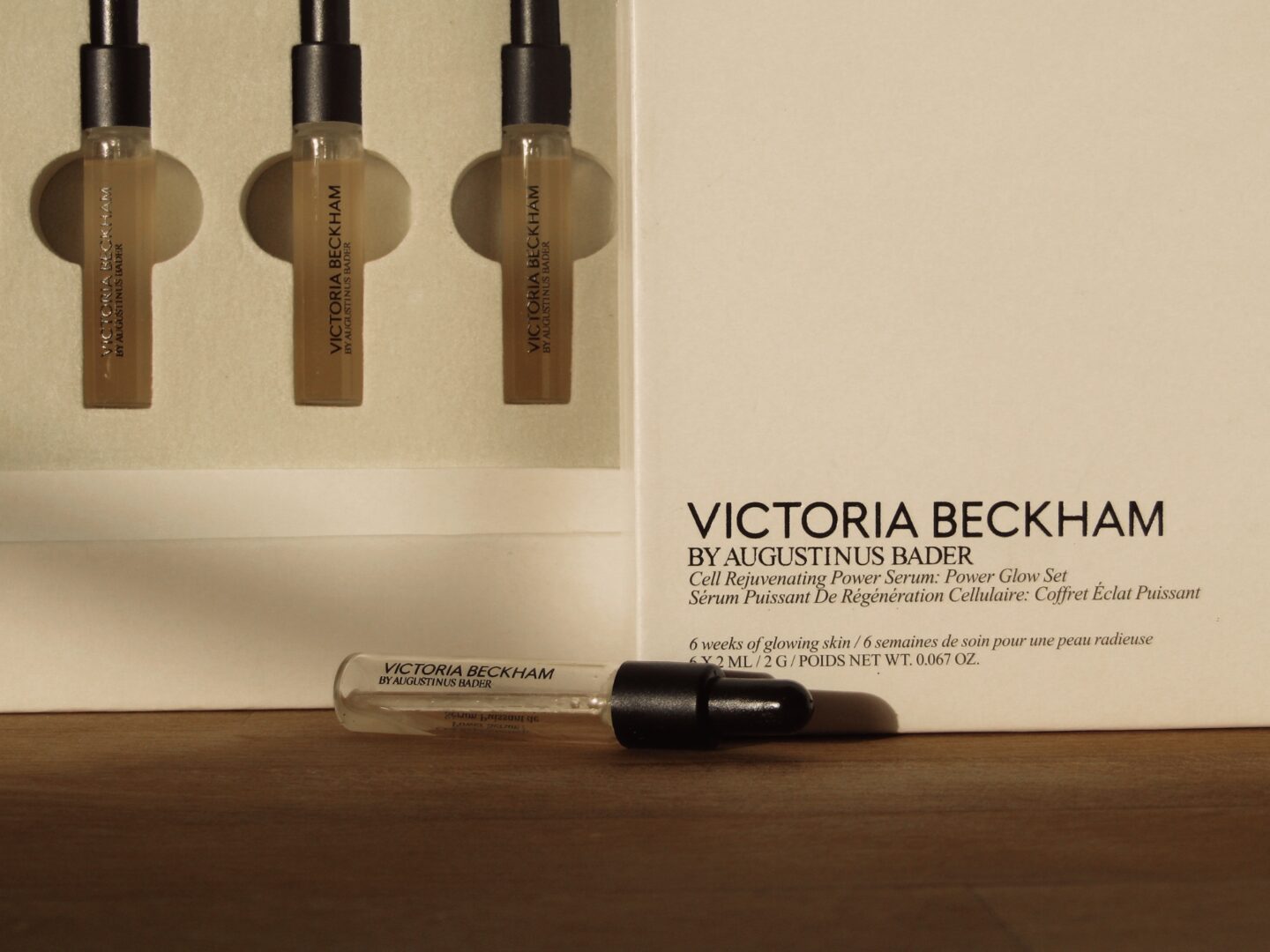 Victoria Beckham took the beauty world by storm when she launched Victoria Beckham Beauty back in 2019 with Sarah Creal, an Estee Lauder Executive. With covetable, sleek packaging, an innovative approach to the formulation (using Augustinus Baders TFC8 complex), and a luxurious feel, we longingly gazed upon the collection. However, was this just another sub-par celebrity launch with an eye-wateringly expensive price tag, or was this something else?
Victoria Beckham's makeup line came first, and I am not going to lie, I coveted it. I am not a makeup fanatic, but I did definitely appreciate the nude tones, the effortless application, and don't get me started on the beautiful packaging. I ordered the eyeliner and the Bitten lip tint, just basically to see what all the fuss was about.
The Kajal eyeliner was phenomenal. A beautiful formula that glides on effortlessly. The bitten lip tint, another win for me. A gorgeously light and nourishing formula. So far I was pretty impressed.
Then Victoria did something that I quite literally could not refuse. She launched skincare. Skincare that included Augustinus Baders TFC8 complex, which I personally love! Packed full of Amino acids and vitamins, my sensitive complexion drinks it up.
The skincare in question was the moisturising primer, and I simply had to have it. I ordered it immediately. I may not be a makeup fanatic but I am a skincare obsessive, and the primer looked, and sounded, far too promising for me to miss out on.
I loved it. I genuinely loved it. More so in fact than Augustinus Baders 'The Cream'. It was everything I wanted from a moisturiser, and whilst it did work beautifully under makeup (as the name would suggest), I also really enjoyed using it as a night cream.
My opinions of the brand were pretty high at this point, so when Victoria launched the Cell Rejuvinating Power Serum, boy did I swoon. However, I did not swoon over the price tag!
The Power Serum.
Claims: "Gives you radiant, healthy, transformed skin. A rejuvinating, reperative, defensive serum".
"Your daily dose of actives to strengthen the skins barrier function and support skin health. Repairing past mistakes and protecting against modern day stressors. With continued use the skin is stronger, healthier and visibly transformed".
Sounds great, but how exactly do they deliver these results? Let's take a look at the ingredients:
Augustinus Bader TFC8 complex – as we know this is a powerhouse of Amino acids and vitamins, including my absolute favourite, Peptides. Essentially this complex is designed to provide key nutrients directly to our skin cells.
Porcelain Flower Biopeptides – Rebalancing. Helping to support healthy bacteria, and improving overall skin immunity.
Empetrum Nigrum (I am sure sometimes they just make words up!) – A superfood to improve circulation and provide firmer, more even-toned skin.
Niacinamide – another favourite ingredient of mine. Such a multi-tasker, that helps to calm the skin whilst reducing redness and pore size, and the appearance of fine lines and wrinkles, all whilst evening the skin tone and enhancing radiance!
Hyaluronic acid – the super hydrator.
Vitamin E – an antioxidant, and another great hydrating ingredient.
Olive fruit extract – to protect the skin from blue light.
Nutrient rich yeast ferment complex – Refines texture, and adds suppleness and vitality. Also strengthens the skin barrier to help with dehydration.
Pavlova Lutheri extract (potentially another made up name) – this basically protects the skin from pollution and external aggressors.
My Review.
The ingredient list is definitely impressive. After reading lots of rave reviews, I decided to purchase the power glow set, which includes 6 2ml vials of the Cell Rejuvenating Power Serum. Each vial is supposed to last a week. The Victoria Beckham team state you only need to use two-three drops each time. The cost of this set is £92.00. I know, crazy money for 6 weeks' worth of product.
I am very much focused on skin health right now, and repairing the damage that has already been done. I also want to protect my skin, as best I can, from future damage. That's how I justified this purchase anyway!
Victoria's vials are a little fiddly, and it would actually be cheaper to purchase the 30ml bottle (priced at £180), as you get more for your money, but there is absolutely no way I would fork out £180 on a product I have never tried. Even I am not that stupid!
Well, the first time I used it (literally the minute I took delivery, and after swooning over the packaging obviously) I fell in love.
I have used two vials now, over the course of two weeks, and I am just falling harder and harder. Not only is this a beautiful formula to use, but it just makes my skin look healthy, youthful, glowing, and bright.
Cell Rejuvenating Power Serum has a sophisticated texture and consistency. Light enough to be breathable, yet still with enough substance that you feel like it may actually be doing something, rather than just disappearing into your skin.
It is not fragranced, and does not contain any known irritants.
Two weeks use is not enough to give a full review on the benefits of this serum over time, however, two weeks has been long enough for me to come to the conclusion that I will be purchasing the full size.
This is a product that my skin absolutely benefits from, and therefore, an expense I am willing to justify.
I will update this review in the near future, and include any benefits I experience from consistent, continued use.
If you fancy treating yourself, and your skin to this set, you can grab yours HERE.
You can find more of my review ramblings HERE.
Have a great weekend guys, any questions let me know in the comments section and I will get back to you.