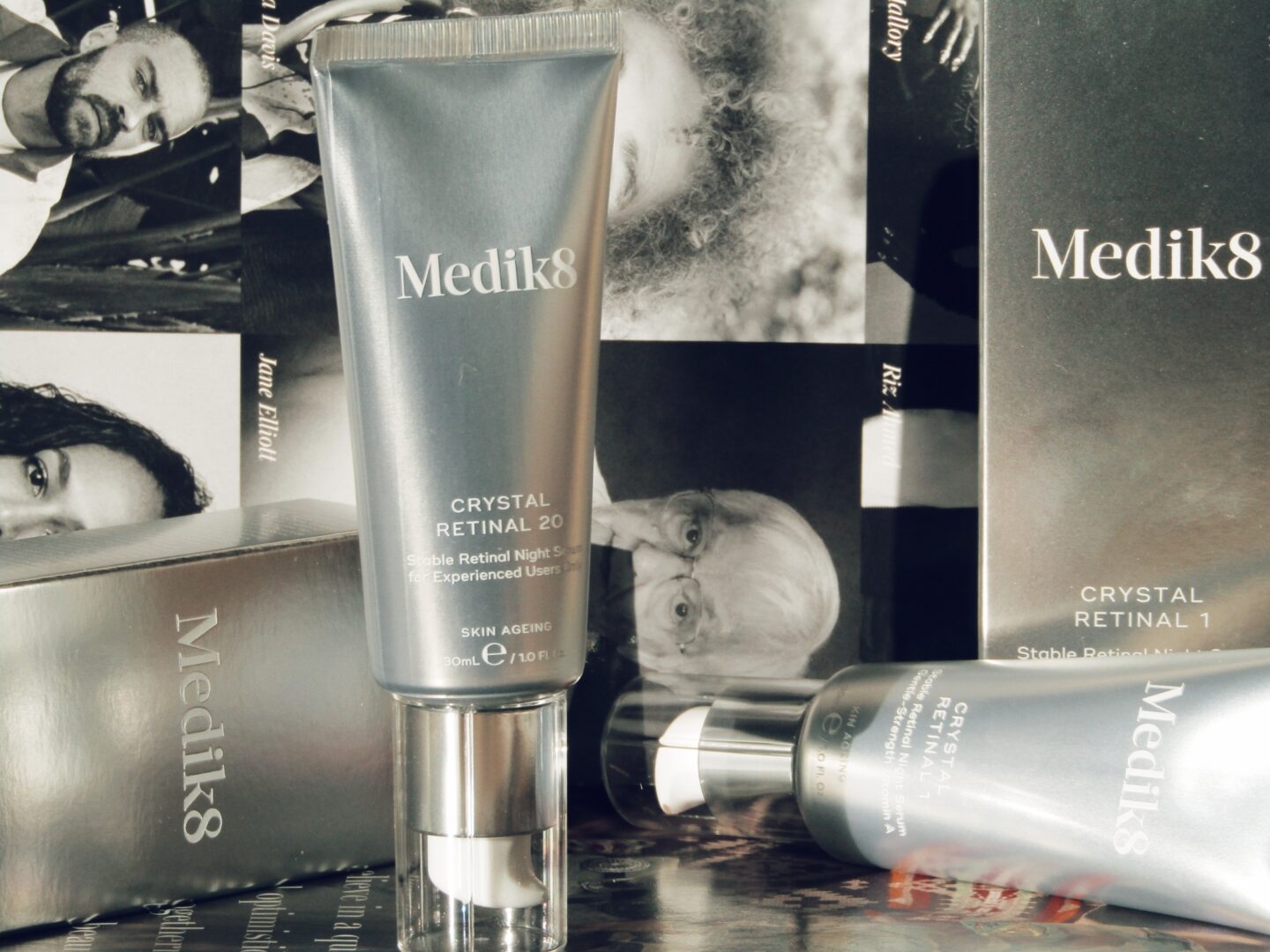 Medik8 are renowned for their innovative formulas, research, and science. Now a household name, Medik8 is a skincare brand that we can not only trust, but that genuinely brings with it the most reliable and effective results. Their research into retinal is one of the most extensive, leading to the brand becoming pioneers in this field. The Crystal retinal line is the one I recommend to my friends the most, and as of today, we get a new and exciting addition, in the form of Crystal Retinal 20. Read on to find out why this is so exciting, and why you absolutely need to try this line. (And the brand for that matter)
**Contains a PR Product**
I try to avoid new launches. I see new and exciting things, with pretty packaging, and I immediately want to buy them. Regardless of whether I actually need them, or not. It is an affliction. An affliction that has cost me a lot of money.
However, when a brand such as Medik8 launches a new product, I just have to have it. The last launch was the HEO mask, and I popped that in my basket faster than you can say HEO. Why? Because I trust them. I know that I am going to love the formula and the results. Medik8, for me, is a safe bet.
So when I was approached by the brand about another exciting new launch, a new addition to the Crystal Retinal family none the less, I could not contain my excitement. I even did a little happy dance, and I am not ashamed of it.
What Is Crystal Retinal?
Crystal Retinal is a clinical-grade vitamin A. Yes, Clinical-Grade. It is not any of this mamby pamby stuff that needs to be converted by our skin 8 million times. It is the real deal.
Whilst many other vitamin A formulas need to go through several conversion steps before becoming retinoic acid (other than prescribed Tretinoin), Crystal Retinal only needs to be converted once.
What does this mean? It means that it is faster acting and more potent. In fact, it is 11 times faster than classic forms of retinol. You will see noticeable results in just 4 weeks.
However, this form of vitamin A is extremely difficult to stabilise, but that didn't put off the clever peeps at Medik8, who created a double-layered stabilisation system.
In addition, they included a time-release technology that not only helps to keep the formula stable, but also optimises absorption, and ensures that the formula is distributed evenly, and constantly, throughout the night.
How clever is that!?
The Crystal Retinal formula also includes Hyaluronic acid, and vitamin E to keep the skin hydrated, whilst strengthening our delicate barrier. A necessity when using any form of vitamin A.
Crystal Retinal now comes in 5 strengths, 1, 3, 6, 10, and 20. The idea is that beginners start on number one and work their way up, helping the skin to build a tolerance to the ingredient. Start off low, build up slow.
A break down of the strengths, and prices, are as follows: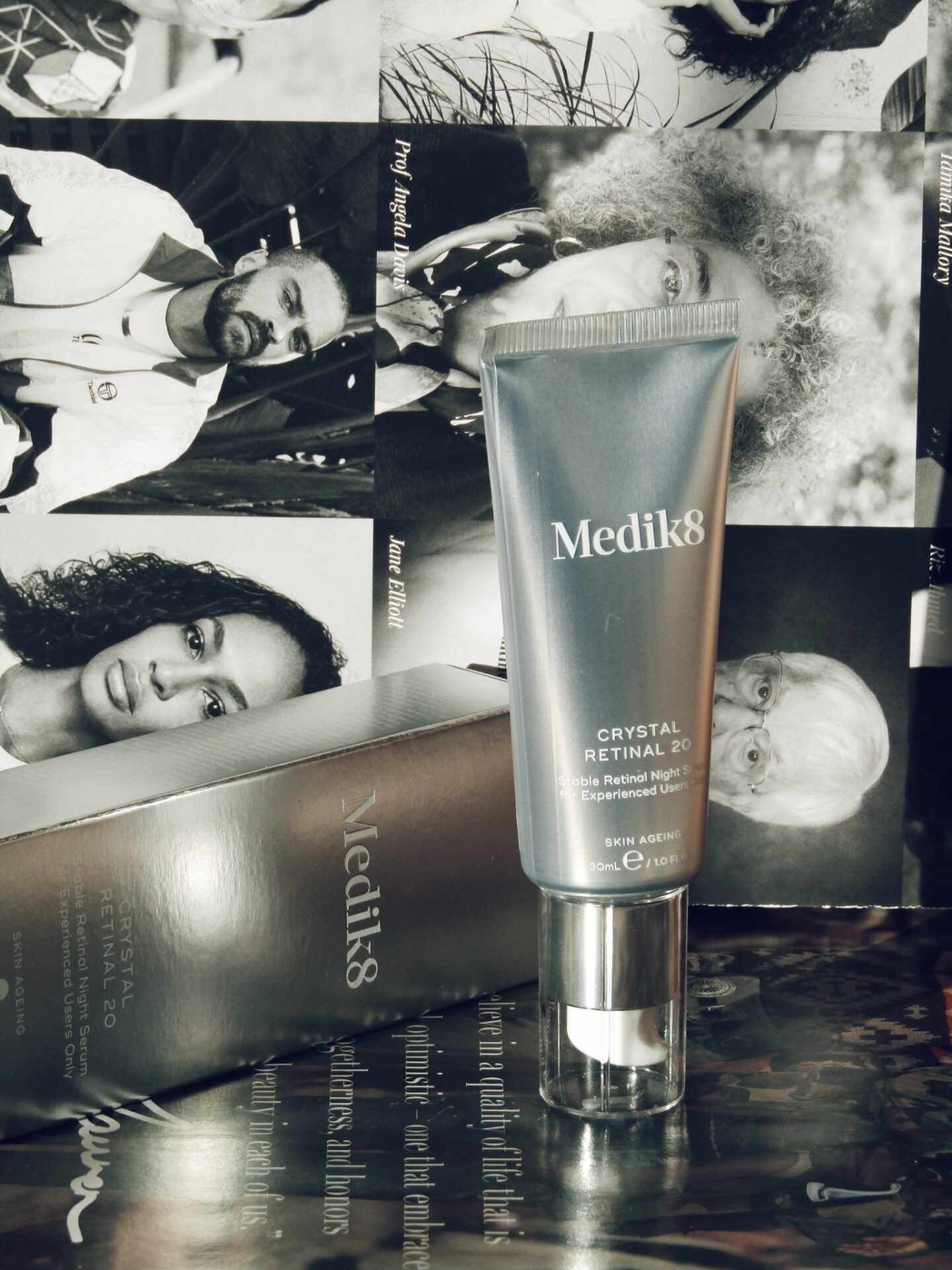 Crystal Retinal 20.
Until today, Crystal Retinal 10 was the highest strength in the Medik8 range. However, for the experienced retinal users amongst us, your prayers have been answered, and you now have a super-strength to play with.
Now due to the super strength, this is not a product you can grab from your local shop. In fact, you cannot even purchase the Crystal Retinal 20 online, without first completing a consultation. This consultation can take place either in clinic or online, with the Medik8 team.
In addition, you will need to have been using the Crystal Retinal 10 for a period of no less than 3 months, or have completely used up two tubes of the Crystal Retinal strength 10, before the consultation.
Due to the fact that the Crystal Retinal 20 is extremely potent, the Medik8 team has put these steps in place to make sure that only seasoned Retinal users, who have built up a tolerance to the ingredient, can purchase.
I love this approach as it shows just how much the Medik8 team cares about their customer's delicate skin barrier.
If you are looking to increase your Retinal strength, I highly recommend the Crystal Retinal formula, and booking a consultation with the friendly Medik8 team.
Summary.
Vitamin A is the only proven anti-aging ingredient on the market, with a whole host of research and studies backing these claims.
However, it is also a difficult ingredient to tolerate, which brings with it a level of irritation.
The Crystal Retinal range has been formulated with this in mind to provide maximum effects, but with limited side effects. Due to the time-release technology, the Crystal Retinal is released slow and steady, meaning it will not overwhelm our delicate skin.
The formula's consistency is lightweight, with a luxurious feel, a delicate scent, and a silk-like texture.
In addition, the Crystal Retinal formula is excellent for anyone suffering from acne as it contains antibacterial properties. Over time it helps to diminish the bacteria responsible for breakouts.
However, remember vitamin A is a commitment. You are not going to see drastic results overnight. As always, consistency and patience are key.
The Medik8 team has done all of the hard work here, providing us with an excellent, results-driven formula. We have to do the rest. With a little perseverance and listening to your own skin so that you don't overwhelm it, the Crystal Retinal formulas will be your skin's best friend.
That's all from me today folks.
As ever, if you have any questions, let me know in the comments.
If you fancy reading more of my rambling reviews you can do so HERE.