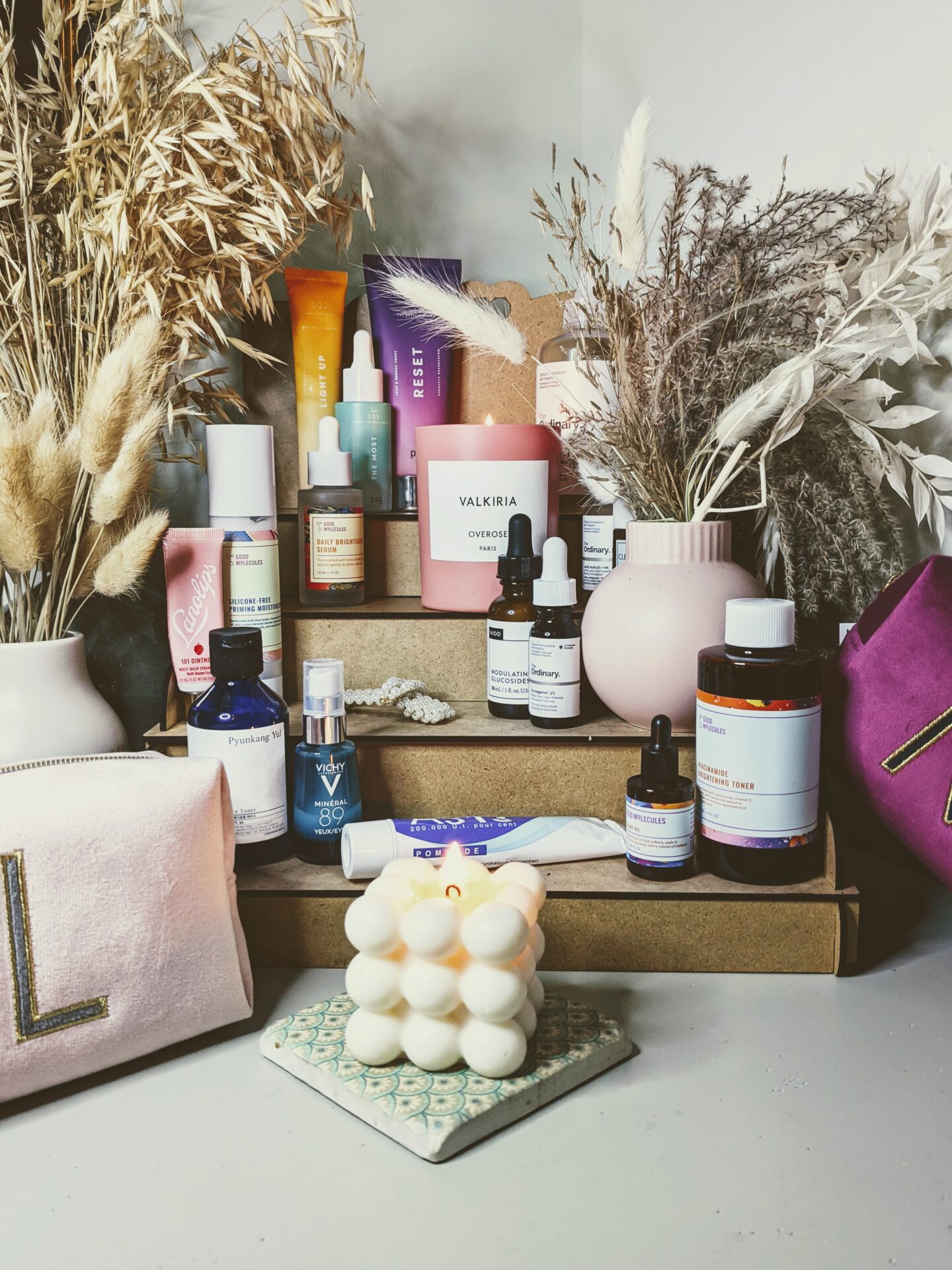 Hello, my name is Natalie and I am a skincare addict. There, I said it, and I feel no shame. My bank account hates me, but there is no shame here!
I have loved skincare since the pert age of 19 years old, and that love affair has only blossomed over the years.
I have spent obscene amounts of money on skincare (please don't tell my husband), in the quest to find the ultimate skincare products and routine.
However, throughout these joyful years, the same question has been ringing in my ears………………
We are not all made of money, more's the pity, but does this mean that our skin has to pay the price?
Does Quality Come With a Price?
If you had asked me this question ten years ago I would have immediately answered "YES".
Ten Years ago, affordable skincare equalled basic. The ingredients were lacking and the formulas sub-par at best.
If you wanted a half decent serum, that was effective and provided results, you had to pay through the nose for it.
However, fast forward to 2020 and you will get a completely different answer from me.
Why?
The beauty industry has been lacking. Brands realised that it's consumers had become savvy. We wanted quality ingredients and formulas, but at an affordable price. We wanted to have our cake and eat it. Who doesnt!?
Over the last ten years, more and more brands have launched, offering us the best of both worlds.
It's a chuffing exciting time to be alive!
Yet, not all affordable skincare is actually good (the same as not all luxury skincare is good). You have to know where to look.
So since we don't have all the time in the world, I have done the hard work for you. Below is a full routine that is both beautiful to use, but also effective. And the best part?
These bad boys won't break the bank.
Cleanser.
Where better to start than with a cleanser.
I am lucky enough to have a multitude of cleansers at my disposal, yet I always make sure I have a tube of The Ordinary Squalane Cleanser in my stash. I have repurchased countless times because it is just that good.
A hydrating balm to oil cleanser that gently removes makeup and impurities without stripping the skin of it's natural oils.
My skin never feels dry or tight after I have used this, just happy and healthy.
Priced at just £13.90 for 150ml it's an absolute steal. You can grab yours HERE.
Facial Mist.
Now, this isn't a necessity but as someone with dry skin, I never skip this stage. It's a great way to add back some hydration after I have cleansed my face.
There are so many great options on the market, but this Rosewater and Glycerin mist by the heritage store is by far the best for the price, and boy does it pack a hydrating punch.
In addition, a facial mist is excellent to Spritz the throughout the day. A dry skin types secret weapon.
Priced at £7.99 for 118ml, it's an absolute bargain. You can grab yours HERE.
Antioxidant Serum.
We all absolutely need an antioxidant serum. Not only does it keep our skin bright, but more importantly, it helps protect our skin from the sunshine (you must always still wear SPF!)
However, whilst trialing different, affordable options, I have found the formulas to be lacking. That was until I stumbled across the Good Molecules Daily Brightening serum. Containing Beta Arbutin (antioxidant) and Hyaluronic Acid (hydrator), it is a beautiful formula and consistency that literally makes my skin GLOW.
Good Molecules currently have 25% off site-wide for their Black Friday sales, so now is a brilliant time to grab yourself a bargain. At full price, this serum costs £9.00 for 30ml, get yours HERE. (This is an affiliate link)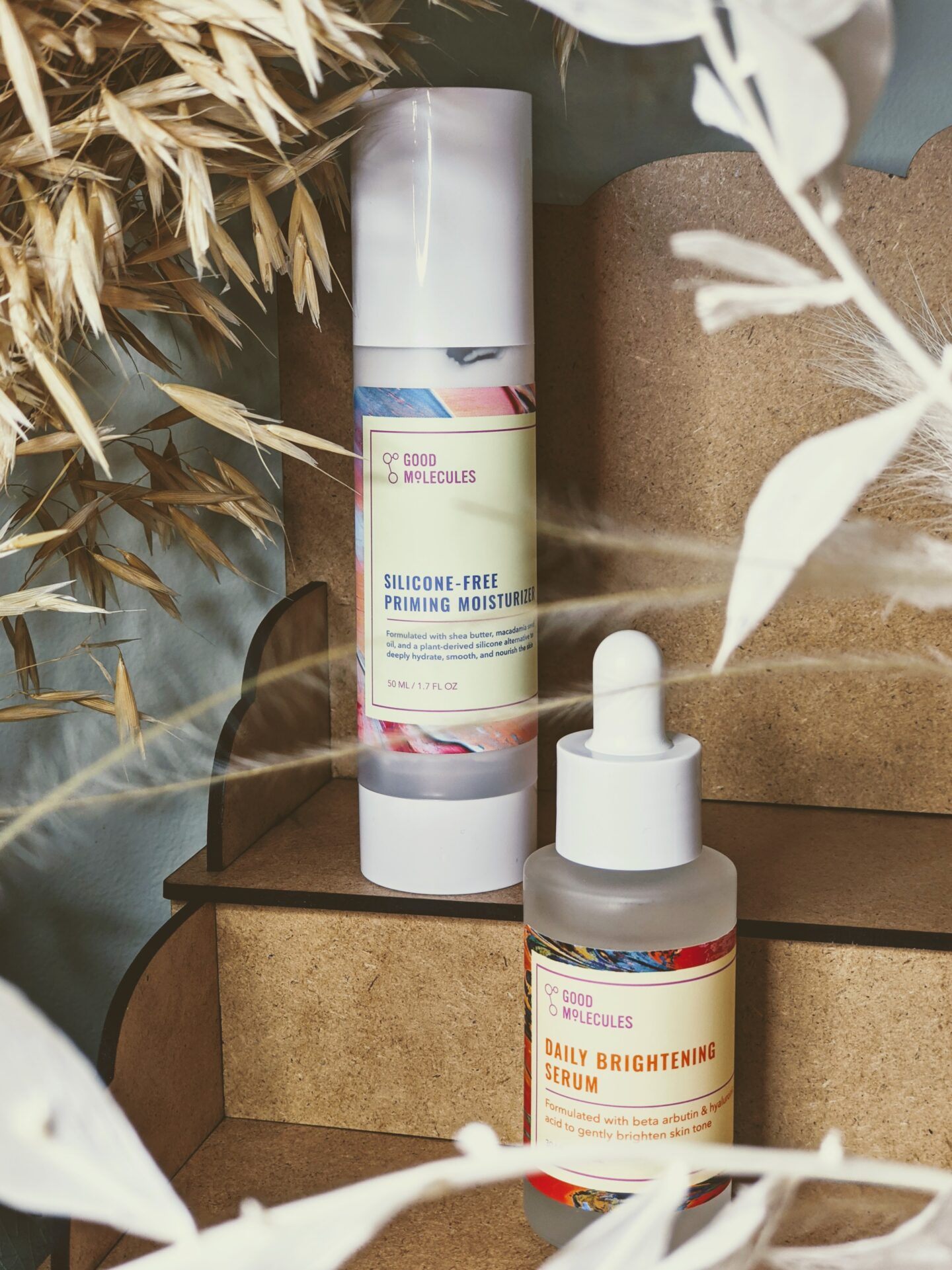 The Hydrating Serum.
Hydration is a necessity. Regardless of your skin type or concern, your skin needs hydration.
I struggle to find a formula that doesn't dry out my skin though. Which is ridiculous since it's supposed to do the opposite.
When I stumbled across PSA Skin (owned by the Allies group) I was so chuffing excited. It isn't as cheap as the rest of the products mentioned, but it is still absolutely affordable. Especially when you take into account the beautiful formula and excellent ingredients list.
Called 'the most' it really is 'the most' hydrating serum I have ever used.
PSA Skin currently has 30% off sitewide and I highly recommend you take a look. At full price 'the most' will set you back a reasonable £34.00 for 30ml. Grab yours HERE.
The Exfoliator.
Whenever I am asked to recommend an affordable acid exfoliator, I do not hesitate to answer "the ordinary glycolic acid toner" This has been a favourite of mine for years and continues to be.
It is gentle, yet effective and extremely affordable!
Priced at £6.80 for 240ml, it's an absolute bargain! With 23% off at the moment you can grab yours HERE.
The Retinol.
Now if you are getting on a bit you will definitely want to incorporate a retinol into your routine. It is an anti-aging powerhouse and one of the only ingredients proven to reverse the hands of time.
The closest we will get to the fountain of youth basically.
I have found a brilliant affordable option in the form of A313 Pommade, brought to us by our very clever neighbours in France.
I love the French and their skincare offerings and the A313 is an effective and affordable retinol that you do not want to miss.
If you fancy getting a little Continental you can grab yours HERE. Priced at £17.99 for 50g.
Moisturiser.
Finally, we want to seal all the good stuff in with a moisturiser, and boy have I found a good one. Brought to you again by the wonderful Good Molecules Team.
The Silicone-free Priming Moisturiser is absolutely beautiful. It hydrates, smooths, and plumps. It does everything you want a moisturiser to do.
In addition, it makes an absolutely excellent makeup base. My makeup applies so much better whenever I use it.
Again, it's an absolute bargain, and right now you can get an additional 25% off.
If you fancy treating yourself you can grab one for yourself HERE. (Affiliate Link) Priced at £10.50 for 50ml.
To Summarise.
There are some amazing affordable gems out there, we just need to know where to look.
Whilst the above routine only covers the basic necessities, it is providing your skin with everything you need when starting out in the world of skincare.
I hope this has helped some of you and if you have any questions at all please let me know.
**This article contains some gifted products and affiliate links**
If you fancy reading some more of my ramblings, take a look HERE.