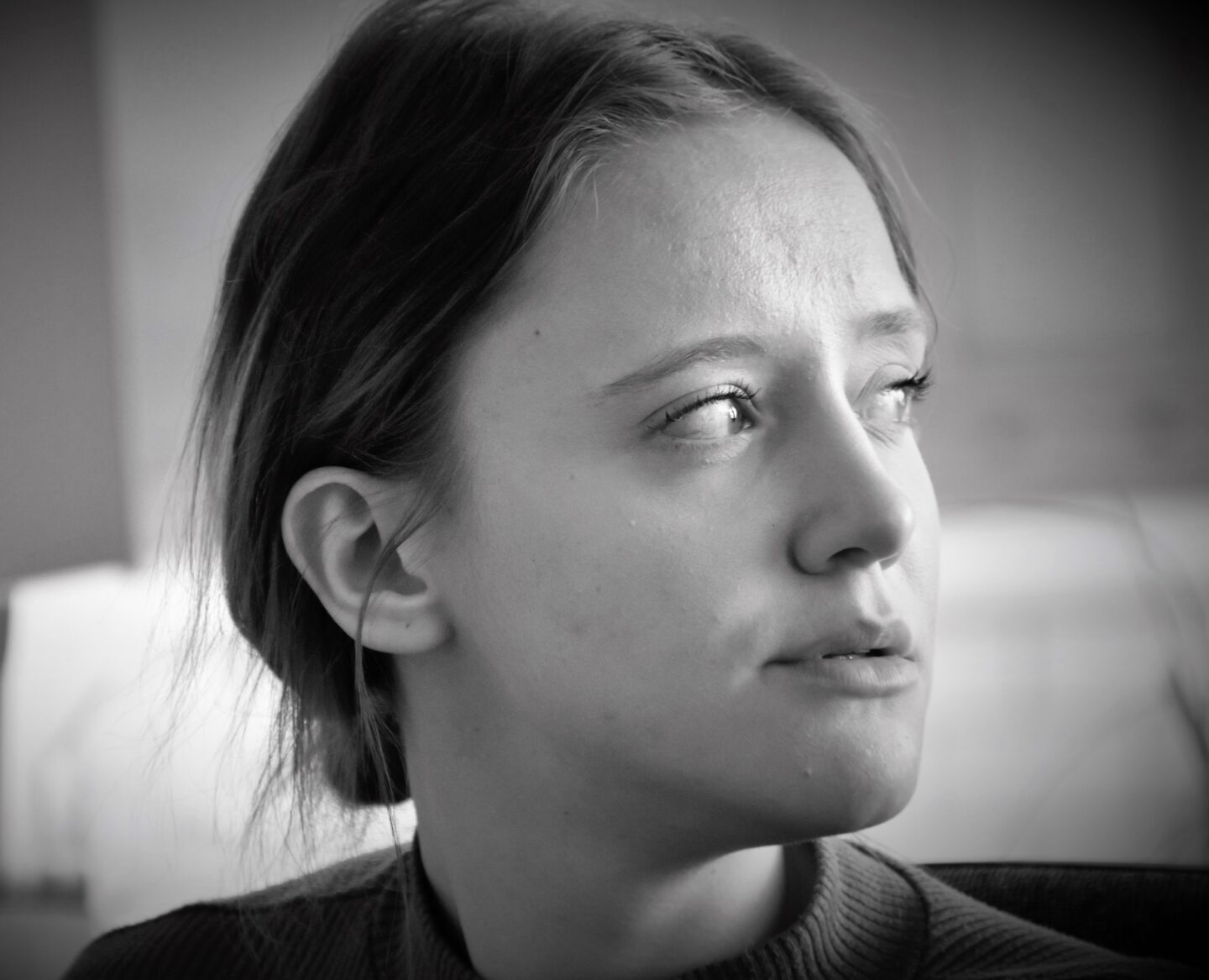 Are you fed up of having congested skin? Do you have large open pores and skin texture? Do you want to enjoy your skincare or makeup routine again? I can help you manage your congested skin and get a clear and healthy complexion. Let me show you how…….
I have sensitive, combination skin. I also have Rosacea. I was clearly not blessed with normal skin.
However, due to my dodgy skin, I have had lots of experience when it comes to problematic, congested skin.
After a lot of trial and error, I managed to completely clear my skin congestion and now maintain a generally clear complexion.
Before I can help you tackle your own congestion, let's take a look at what congested skin actually is.
Congested Skin.
Congestion happens when our pores get clogged with oils and dead skin cells.
Our skin is the largest organ in our body and completely regenerates itself every month. This time scale does vary slightly. The older you get, the longer it takes for your skin to regenerate.
When our skin does regenerate, dead skin cells collect on the surface. If left to sit there, the dead skin cells make friends with our oils and make themselves at home in our pores.
In addition, congested skin can happen if you are suffering from dehydrated skin. (I have a great article here detailing all the different skin types, including a skin type test.)
When your skin is dehydrated it will automatically produce more oil in an attempt to create moisture and hydration.
However, those dead skin cells mentioned above, are creating a shield over your pores, locking the oils in.
Do I have congested skin?
With so many different skin conditions and concerns, it is often extremely difficult to pinpoint what the exact problem is. Until we can figure out what the problem is, we can't fix it. It is our own annoying little mystery!
However, when dealing with congested skin, the list below provides some issues you may experience:
Under the skin bumps
Blackheads
Whiteheads
Inflammation
Large pores
Open pores
A grey, dull complexion
Skin feels thick, like leather
'Orange peel' skin texture
For me personally, I can feel when my skin is becoming congested. I trial and test many skincare and beauty products for the blog and not all of these products are suitable for my own skin type.
Therefore, after a while, I can tell my skin is becoming congested. Once I have applied my skincare it just seems to sit there on the surface of the skin. It does not absorb. My pores become more noticeable and I start to experience some breakouts and blackheads.
So now we know what congested skin is, and how we can tell if we are experiencing it, how the hell do we deal with it!?
How to treat congested skin.

Our skin is unique to us. A solution for one person, may not be the right solution for another. Some trial and error will be needed when approaching congested skin.
However, when I first began to research how to clear my own congested skin, there were a few things that were continuously recommended by many different people.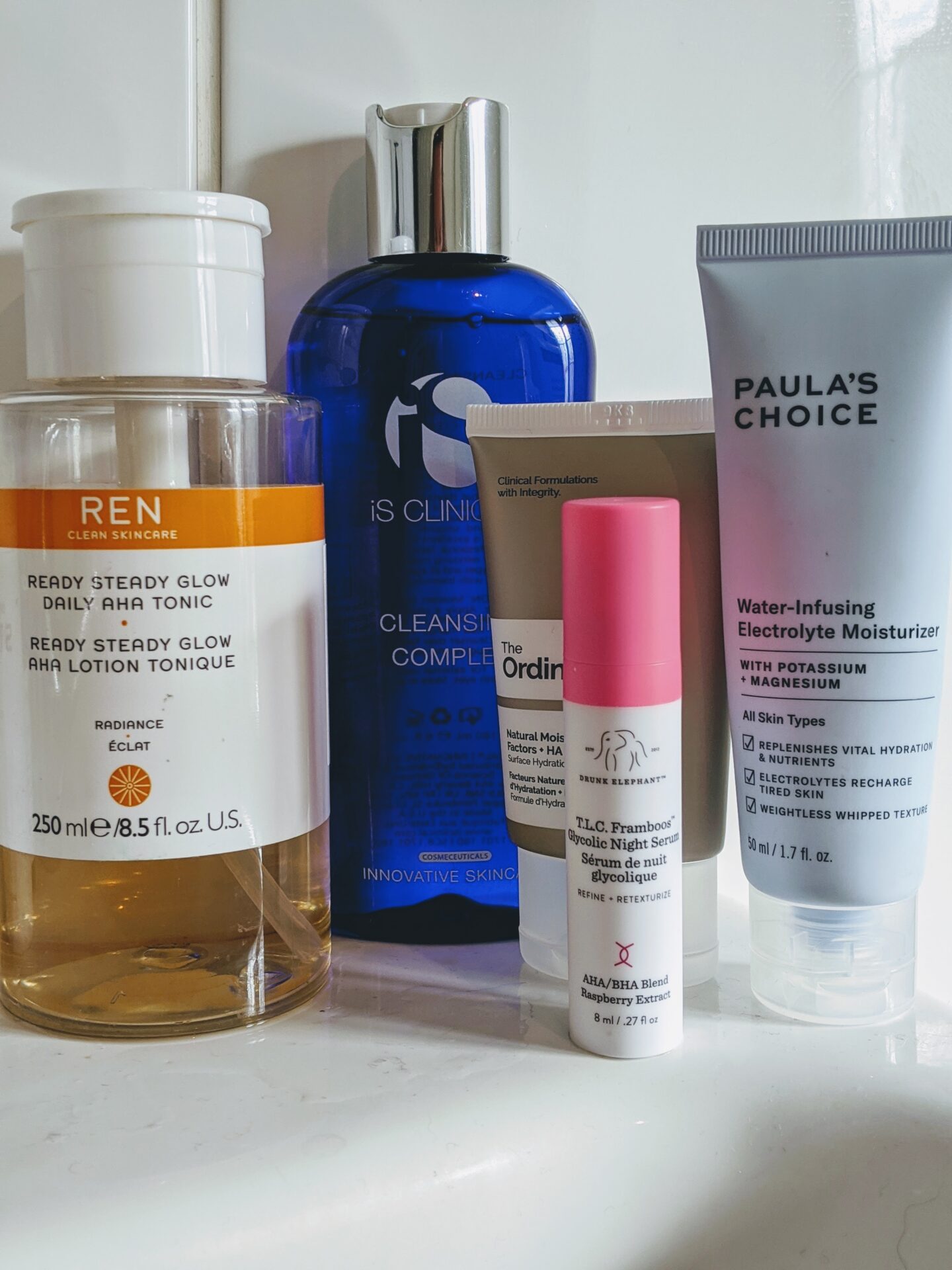 Keep your skin clean.
Due to our current lockdown situation, I have been wearing limited makeup however, I still do a double cleanse every evening, and a single cleanse in the morning. Keeping your skin clean is the first step towards treating congested skin. We need to remove all the dirt and grime to prevent that too, from taking up residence in our already clogged pores.
In addition, cleansing will help remove some of the excess oil and start to dislodge those dead skin cells.
The two best pore cleansers I have found are:
CeraVe SA Smoothing Cleanser with Salycilic Acid £12.00
This is a gentle yet effective cleanser. Salicylic acid is a fantastic ingredient for cleaning out our pores. Developed by dermatologists, this cleanser also contains Ceramides to help protect the skin barrier and some Hyaluronic acid to keep the skin hydrated.
IS Clinical Cleansing Complex £36.00
This gel cleanser is not cheap, but blimey, it performs. It contains Salicylic acid, and Glycolic acid in the formula too for a double whammy.
It is gentle enough to use every day and in addition to the exfoliating acids, the cleanser also includes lots of skin conditioning ingredients such as antioxidants to protect the skin and Chamomile to calm the skin.
This is my personal cleanser of choice and I noticed a huge improvement when I added it to my skincare routine.
If you are interested to know what my personal skincare routine is and how I keep my skin clear, I have a post detailing everything I use here.
Exfoliate, Exfoliate, Exfoliate!
I cannot emphasise just how important this step is.
As we have discovered, the main culprit for congested skin is dead skin cells. And the best way to remove these dead skin cells? Yep, you guessed it, exfoliation.
There are two ways you can exfoliate your skin:
Chemically.
Chemical exfoliation can be achieved through the use of a topical acid such as an AHA or BHA. Ingredients such as Glycolic, Lactic, or Salicylic acid help to Slough away the dead skin cells from our skin surface and help to unclog our pores.
Manually.
Manual exfoliation is achieved with a facial 'scrub'. This is a product that contains tiny exfoliating pieces that help loosen the dead skin cells as you massage into the skin.
When dealing with congested skin exfoliation is a necessity, however, do be careful not to go overboard. Too much exfoliation can damage our skin's barrier which basically acts as our skins shield, protecting it from external aggressors such as pollution and other such nasties.
My two exfoliators of choice are:
This is a gentle daily tonic containing Lactic acid that gently exfoliates and brightens the complexion.
I have used this tonic for years and find it extremely effective whilst also being super gentle. I have not experienced any irritation however I do not use this daily.
Drunk Elephant TLC Framboos Glycolic Night Serum £76.00
This is an overnight treatment serum that resurfaces the skin whilst you sleep. It is fantastic, however, rather potent so I would recommend only using 2-3 times a week.
Always remember to use an SPF when using exfoliants as they increase sun sensitivity.
Moisturise.
Exfoliation can be drying and therefore we need to replace the moisture that we have lost.
When dealing with congested skin, many people avoid moisturiser as it can feel heavy and uncomfortable. However, it is really important to add some moisturise back into the skin for a healthy complexion and there are some great light moisturisers available.
My top two are as follows:
Paula's Choice Water-Infusing Electrolyte moisturiser £32.00
This is a fantastic, light yet hydrating moisturiser. It soaks into the skin in no time and is full of minerals and antioxidants to hydrate and protect our temperamental skin barrier.
The Ordinary natural moisturising factors £4.95
Full of amino-acids and Hyaluronic acid this is a great budget option. It hydrates the skin without feeling heavy or greasy. I get through tubes of the stuff.
To Summarise.
I hope that you will find this article useful and informative. Listed above are the basics, and when dealing with any form of skin concern or condition it is always wise to go back to basics, before slowly reintroducing other products, such as serums, etc.
In addition to the recommendations above, I always suggest using only skincare products that contain Non-Comedogenic ingredients. Non-Comedogenic ingredients will not block your pores. All the products recommended in this article are Non-Comedogenic. If you would like to learn more about what Non-Comedogenic means for you and what ingredients to avoid, I have a great post here.
If you have any questions or are looking for some advice I am always happy to help. Please contact me at [email protected]
Please sign up for my newsletter to be the first to know when I published a new article.