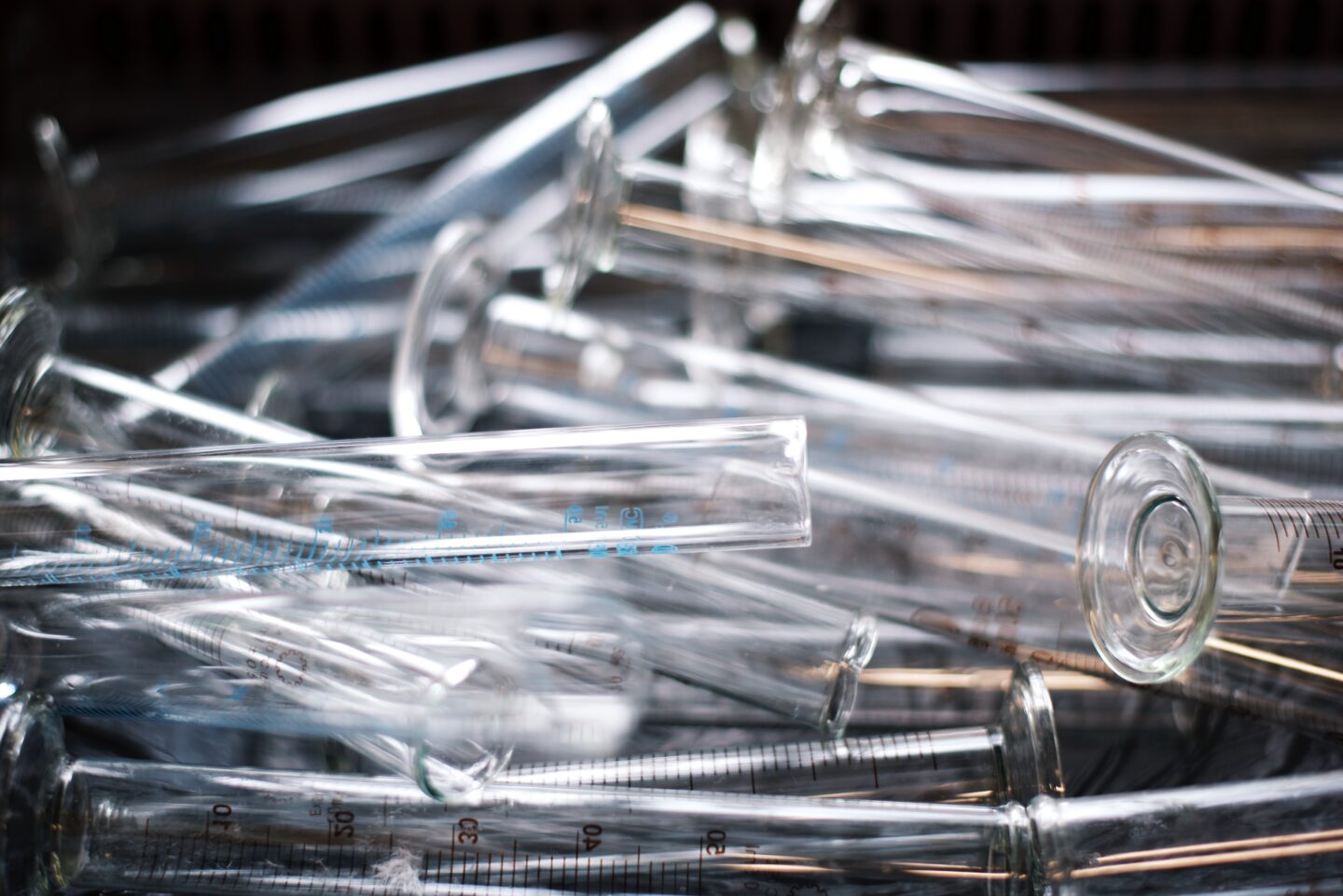 Are you struggling with congested skin and breakouts? Do you want clear and healthy skin? Yep, me too. If you suffer from congested skin, big pores, and breakouts, a Non-Comedogenic skincare routine will quite literally transform your skin. Find out below what non-comedogenic skincare actually is and what ingredients you should avoid.
Our complexions have a lot to answer for.
When we are having a good skin day we feel great. We can take on the world.
However, when we are having a bad skin day it can have a serious impact on our confidence and self-esteem.
We are all individuals and our skin itself varies from person to person. Bad skin days vary. What seems like a bad skin day to me, may be a good skin day for others.
However, everything is relative. Regardless of the varying skin concerns, we all want the same thing. Healthy, clear skin.
Whilst there are a multitude of skin types, conditions, and concerns (you can take my skin type quiz here if you are unsure what your personal skin type is) The concern we will be focusing on today, is congested skin.
What is congested skin?
Congested skin happens when our pores get clogged. Usually with excess oils and dead skin. Lovely!
Our skin regenerates every month and when it does so, dead skin cells collect on the surface.
If left to sit there, our dead skin cells make friends with our oils and make themselves at home in our pores.
In addition, many skincare products can contain ingredients that are known to clog pores and cause congested skin.
If you have congested skin you will notice large pores, blackheads, and some whiteheads too.
Congested skin can lead to breakouts, acne, uneven skin texture, and an orange peel type skin appearance.
If you would like to learn what is the best skincare routine for congested skin, see my post here which details exactly what ingredients you DO need and provides some product recommendations too.
What does Non-Comedogenic mean?
If a skincare product states that it is non-comedogenic, this basically means the skincare product does not contain any known ingredients that could potentially clog pores.
Most Non-Comedogenic skin care products are oil-free. However be careful as, just because a product states it is oil-free, does not mean it is non-comedogenic.
What to look out for.
Several years ago, due to my own skin concerns, I started to research Non-Comedogenic skincare. (If you are interested in taking a look at my own skin battles and how I have cleared it, I have a post here.)
I found that a lot of the Non-Comedogenic offerings were very basic and rather boring. I didn't want to use a basic skincare routine. I didn't want boring skincare.
This was the beginning of a very long and extensive period of researching, trialing, and testing. It was both expensive and eye-opening.
I learnt the following:
The use of the word 'non-comedogenic' is not regulated by any laws.
Therefore any skincare product can 'claim' that it is non-comedogenic to a certain extent.
This really bothered me. I found it almost immoral. We as consumers were trusting these brands and taking them at face value. I found so many products that 'claimed' that they were Non-Comedogenic, but were not.
We are then helplessly using these so-called 'non-comedogenic' products and becoming increasingly frustrated as they are not helping our congested skin? In fact, some of them make it worse.
When you are really struggling with your skin, feeling low and so self-conscious, the fact that these brands sell themselves to people who are vulnerable and desperate to clear their skin, as a Non-Comedogenic product, in my opinion, is very disappointing.
However, there are still a lot of brands that have some integrity regardless of laws and regulations. These brands clearly state which of their products are Non-Comedogenic and which are not.
Whilst I cannot change any laws or fight the system, I can provide you with a full list of all known comedogenic ingredients. This way you will be able to check a skincare product before you buy it. Regardless of whether it states it is non-comedogenic, check the ingredients against the list below.
Comedogenic ingredients.
The following list details ALL known comedogenic ingredients, taken from the Acne Org website:
Acetylated Lanolin
Acetylated Lanolin Alcohol
Algae Extract
Algin
Beeswax
Butyl Stearate
Carrageenan
Cetearyl Alcohol + Ceteareth 20
Cetyl Acetate
Chlorella
Chondrus Crispus (aka Irish Moss or Carageenan Moss)
Coal Tar
Cocoa Butter
Coconut Alkanes
Coconut Butter
Coconut Oil
Colloidal Sulfur
Cotton Awws Oil
Cotton Seed Oil
Corn oil
D & C Red # 17
D & C Red # 21
D & C Red # 3
D & C Red # 30
D & C Red # 36
Decyl Oleate
Dioctyl Succinate
Disodium Monooleamido
Ethoxylated Lanolin
Ethylhexyl Palmitate
Glyceryl Stearate SE
Glyceryl-3 Diisostearate
Hexadecyl Alcohol
Hydrogenated Vegetable Oil
Isocetyl Alcohol
Isocetyl Stearate
Isodecyl Oleate
Isopropyl Isostearate
Isopropyl Linolate
Isopropyl Myristate
Isopropyl Palmitate
Isostearyl Isostearate
Isostearyl Neopentanoate
Jojoba wax
Kelp
Laminaria Digitata Extract
Laminaria Saccharina Extract (Laminaria Saccharine)
Laureth-23
Laureth-4
Lauric Acid
Mango Butter
Mink Oil
Myristic Acid
Myristyl Lactate
Myristyl Myristate
Octyl Palmitate
Octyl Stearate
Oleth-3
Oleyl Alcohol
PEG 2- Sulfosuccinate
PEG 16 Lanolin
PEG 200 Dilaurate
PEG 8 Stearate
PG Monostearate
PPG 2 Myristyl Propionate
Plankton
Polyglyceryl-3 Diisostearate
Potassium Chloride
Propylene Glycol Monostearate
Red Algae
Seaweed
Shark Liver Oil
Shea
Shea Butter
Sodium Laureth Sulfate
Sodium Lauryl Sulfate
Solulan 16
Sorbitan Oleate
Soybean Oil
Spirulina
Steareth 10
Stearic Acid Tea
Stearyl Heptanoate
Sulfated Castor Oil
Sulfated Jojoba Oil
Talc
Wheat Germ Glyceride
Wheat Germ Oil
Xylene
To Summarise.
There are a LOT of ingredients mentioned in the list above and I know it can all seem a bit overwhelming. Are there even any ingredients left!? Are there any skincare products we can use!?
The answer is a big fat yes!
I have spent the last 8 months creating a downloadable FAQ which details skincare and makeup products for all aspects of your routine that are Non-Comedogenic and safe to use. Please sign up for my newsletter to be the first to know when this FAQ will be published. (I am almost there, I promise)
In addition, there are several websites that provide a useful tool that lets you input an ingredients list of any skincare or beauty product and will advise if the product is safe to use. It takes seconds and is well worth a go. I use this one.
I know how difficult it can be dealing with problematic skin and if you need any advice or just a friendly ear from someone that has been in your shoes please feel free to email me at [email protected]. I will always respond and try to help wherever I can.