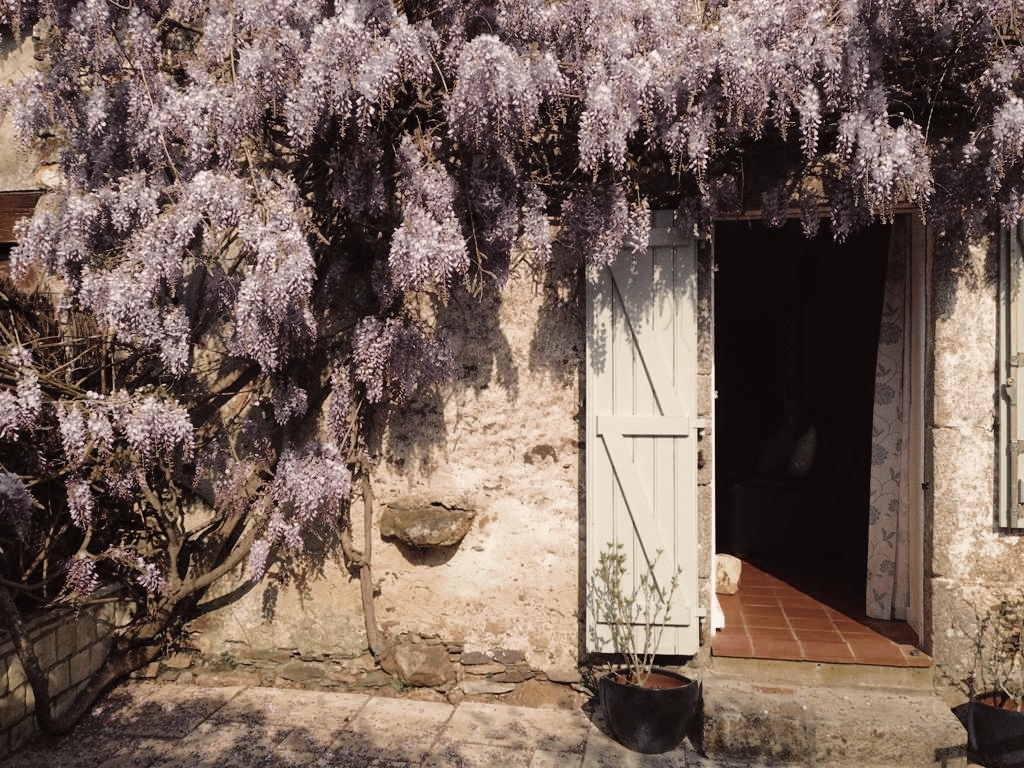 There is something so chic about the French. They have an air of sophistication. Always immaculately dressed in the height of fashion, sipping coffees outside a floral adorned Cafe in the center of a bustling street. With a happy, laid-back attitude, and the most beautiful glowing skin. Oh, how I wish I were French. I think it is this desire, this admiration, that sparked my love affair with French skincare.
My parents lived in the South of France for many years. We had holidayed there many times throughout my childhood, and it held a special place in my heart.
Eventually, my parents decided to move out there full time, into the most beautiful house in the Vendee. It just felt like home.
We would visit throughout the year and I would feel incredibly sad when I had to leave.
We would always call at the supermarket on our way through France, whilst most people would stock up on the wonderful and affordable wine, I would wander the pharmacies, lost in my own little piece of skincare heaven.
Whilst the majority of French skincare is now available in the UK, I did find myself some hidden gems, and I felt like I had uncovered a little French secret every time.
French Pharmacies.
I am often asked what's so special about French pharmacies. My answer is simple, they provide beautiful and effective skincare, yet at an incredibly affordable price point.
Whilst we could only get our hands on the good stuff, if we took a trip to the beautiful country, nowadays we can grab many of the brands from our local boots.
French skincare is now accessible to all, and I for one am absolutely elated.
When thinking of French skincare, the same brands repeatedly spring to mind. Bioderma, Avene, La Roche Posay, Caudalie, we have all grown to love them, and they have become a household name.
However, there are so many more, lesser-known, gems that I cannot wait to share with you all.
For today though, we will just be covering my first French love affair, Bioderma.
Bioderma is a dermatological brand that believes healthy skin should be accessible to everyone. Therefore, providing wonderful, effective formulations, at a very reasonable price point. Covering various skincare needs and concerns, they have a range to suit everyone. However, my absolute favourite is the Sensibo range, formulated specifically for sensitive skins. Below are my top three picks.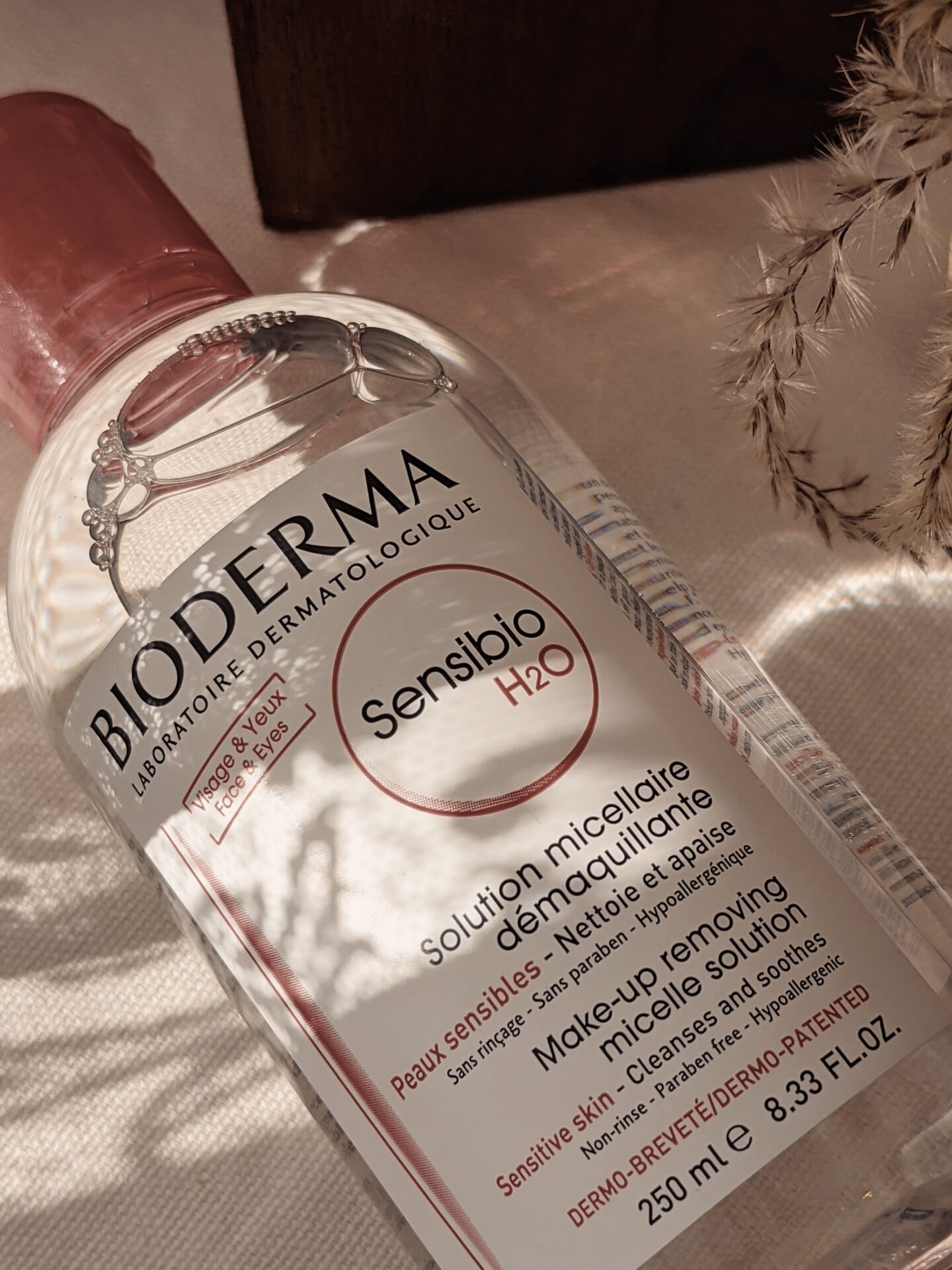 Sensibo Micellar water.
The Sensibo Makeup removing micellar water is a cult classic. Whilst I personally do not fall for the usual 'cult classics', I made an exception for this one, and I am so glad I did.
I have been using this for years, you will always find one in my stash.
Whilst I do not condone using only a micellar to cleanse your face (double cleansing is a must, with an actual cleanser), the Sensibo micellar is an excellent product to have.
If I am wearing heavy makeup or lots of SPF, I will use this micellar as the first step in my cleansing routine to help dislodge some of the makeup, SPF, and grime, prior to actually cleansing.
This is a beautifully gentle formula that does not contain any ingredients that could cause irritation, and it does not dry out the skin (something I have struggled with when using other micellar.)
It is also excellent to have on hand to clean up any makeup mistakes. I am looking at you, eyeliner.
If you are on the hunt for a micellar, look no further! Priced at £10.80 for a 250ml bottle, you can grab yours HERE.
Sensibo Soothing Cream.
Specifically for dry to very dry skin types, the Sensibo soothing cream is perfect for anyone looking for nourishment. It has a relatively heavy, emollient consistency, however, it melts into the skin like a dream. Hydrating without that heavy feeling.
The purpose of this moisturiser is to target inflammation and support our delicate skin barrier. Something we could all benefit from!
Again this does not contain fragrance. It works both as an excellent night cream but is also great under makeup for daily use too.
I love using this one on top of my retinol to keep my skin moisturised, and reduce the drying effects retinol can often have on our skin.
Another bargain, priced at £15.00 for 40ml, you can grab yours HERE.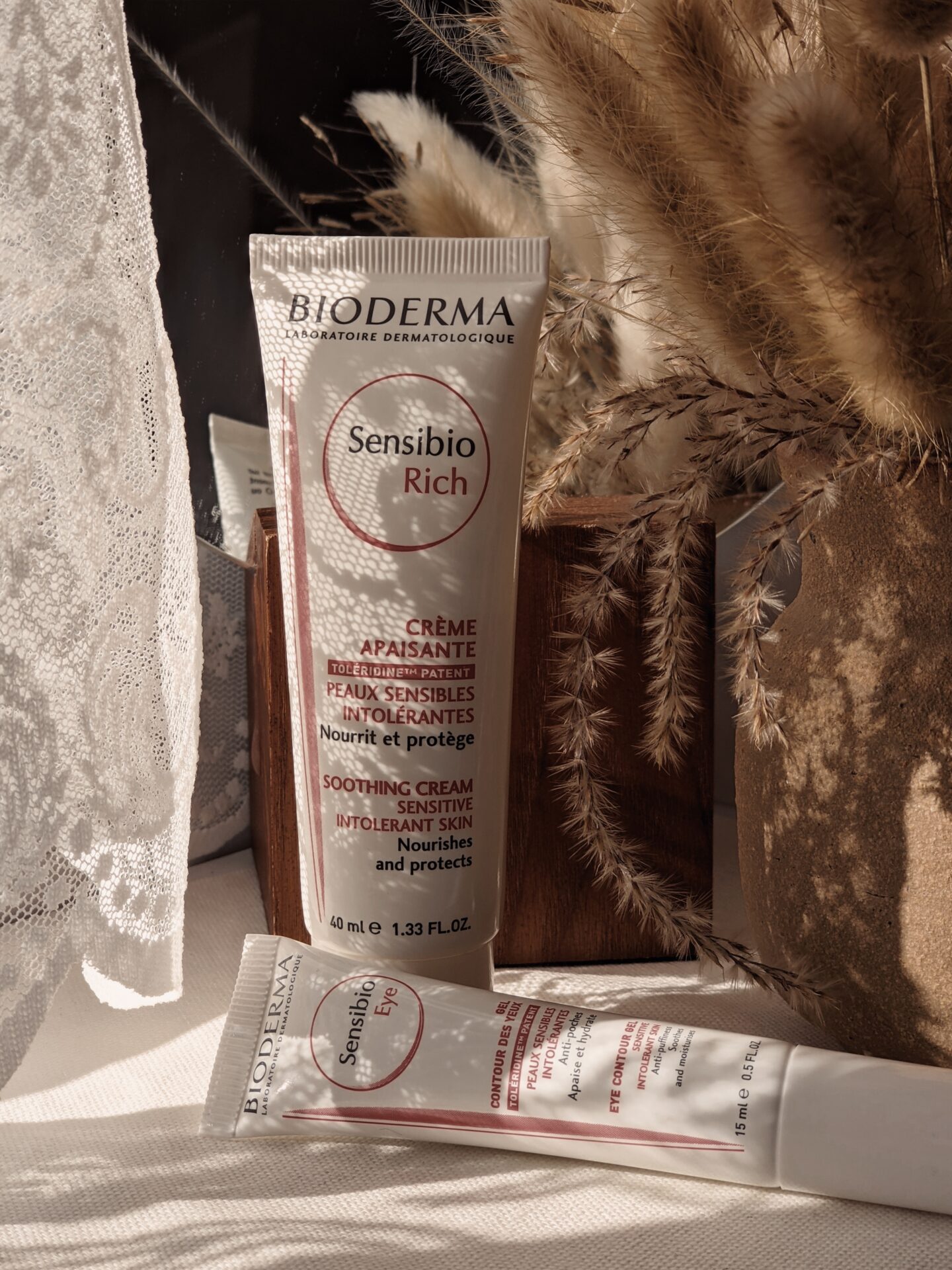 Sensibo Eye Contour Gel.
This one's a relatively new discovery for me, yet has very quickly become a firm favourite. Like with the rest of the Sensibo range, the eye gel is specifically formulated with sensitive skin in mind.
It is beautifully lightweight in consistency, however, it really packs a hydrating punch.
I have used it both morning and evening, but I do prefer it as a day eye cream. It works beautifully under makeup but I do like something heavier for a night eye cream (this is just personal preference)
With another great price point, £14.80 for 50ml, you can grab yours HERE.
Whats next.
As I said previously, Bioderma started my French skincare love affair, but since then I have discovered so many excellent brands and products that I will be sharing with you all.
Some you may have already heard of, and some may be completely new to you, but all of them would be welcome additions to anyone's skincare routine.
I am in the process of compiling these gems for you which I will share next week.
Until then, have a wonderful weekend.
**Products mentioned were kindly gifted however I have purchased them all myself in the past!**